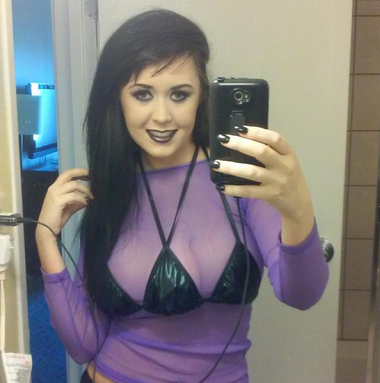 You're gonna wish you had three hands. (Via Twitter)
Her name is Jasmine Tridevil. She's 21, from Tampa, Florida (of course), and her name isn't the only thing that's fake. She also has three breasts on purpose. She was born with two naturals and then, after being rejected by 50 surgeons, found one doctor at the bottom of the barrel who would stick a third one on her right in the middle.
The doctor had to make that boob from scratch out of silicone, skin tissue from her stomach, and a mini-implant to create a protruding nipple. Later she had an areola tattooed on to complete the look.