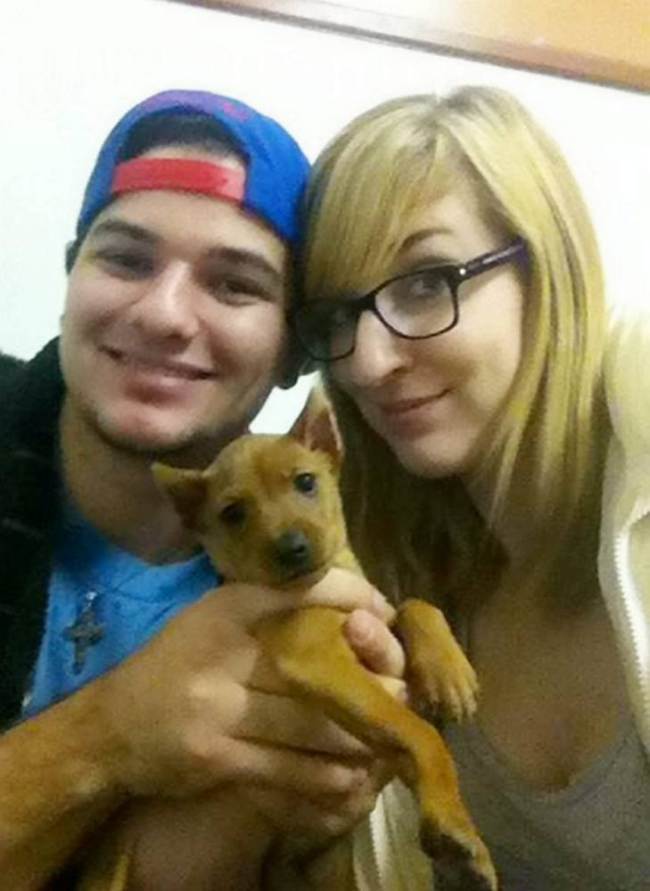 No dogs were harmed in the faking of this death. (Via SWNS)
23-year-old Brit Alex Lanchester went to Connecticut for college where she fell in love with Tucker Blandford, also 23. His name alone should have been a dead giveaway about what a wet turd he was going to turn out to be.
According to Metro, Blandford proposed to his sweet, naive girlfriend before she moved back to her hometown with the plan that they would be married August 15th. As the date approached, Blandford realized he was a wet juicy turd who neither wanted to get married nor face the reality of breaking things off -- so he faked his own death.