If Handler has her way, Jews will live with Muslims and tits will exist on Instagram as happily as she rides this camel while topless.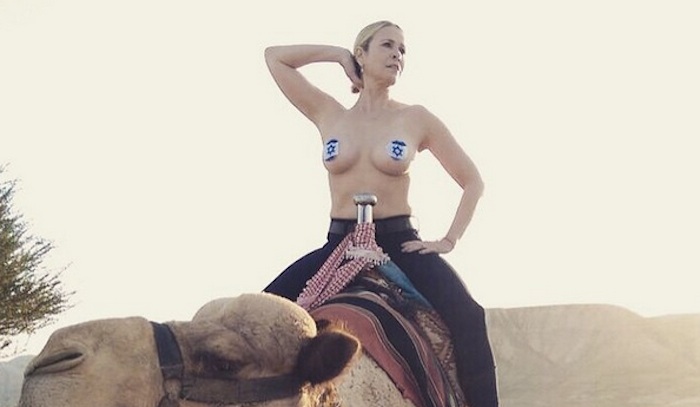 God Breast America (and Israel or whatever look at my boobs.)
(via Instagram)

There are many dreams out there. Martin Luther King Jr.'s dream was that his children would "not be judged by the color of their skin but by the content of their character." Fantine dreamed that "love would never die," and that "God would be forgiving."

Chelsea Handler dreamed that one day her tits wouldn't be taken down from Instagram.
Today, that dream has become a reality (kind of).
After many rejected attempts to show her tits on Instagram, Chelsea handler finally figured out the right step to take to ensure her nipples wouldn't be taken down due to Instagram's Community Guidelines: cover them up.