Dressing like a total hipster is as easy as turning 3 years old.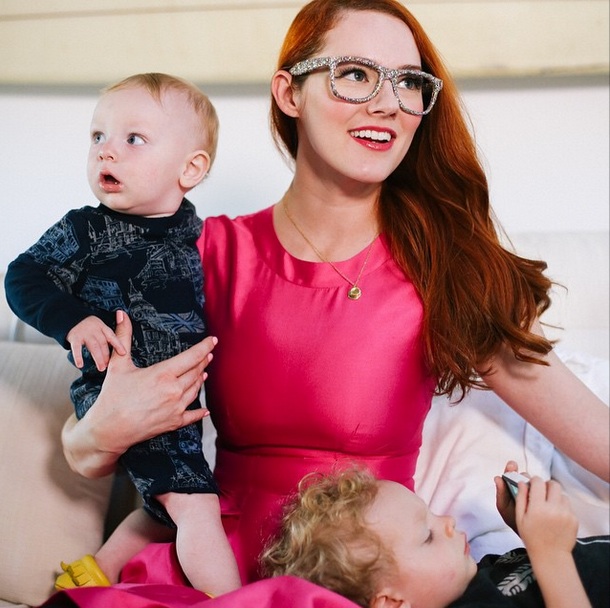 Sharing quality looking-in-different-directions time with her sons.
(via Instagram)
Summer Bellesa is a 34-year-old mom (slash actress, slash fashion blogger, slash art director) who decided that, after three years of dressing her oldest boy Rockwell (Sam or Norman?), she would give him the opportunity to dress her for a week.
"I thought it would be fun to turn the tables and let him pick my outfits out for a few days." she wrote on Babble.com. "How crazy could it be?"

Turns out, not too crazy. She ended up looking like every other adult in a state of arrested development who dresses like a child.