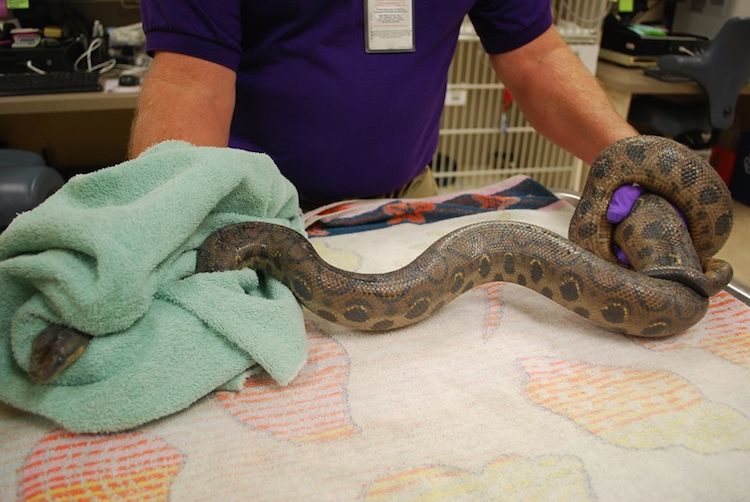 The Andy Dufresne of snakes. (via SD Animal Services)

Forget what you are supposed to be worried about today; a snake could be coming out of your toilet.
Downtown San Diego PR exec Stephanie Lasca went to the bathroom (she did not say why) and noticed the water levels were abnormally high. She went to plunge the toilet—way to be an executive of the people—and plunged up a five and a half foot toilet snake.