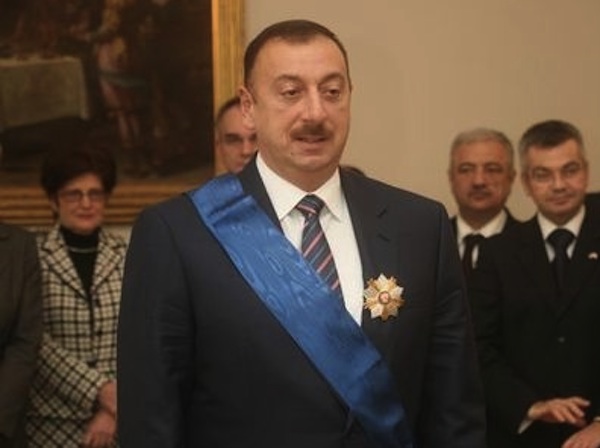 Mazel tov, Mr. Aliyev! (via)
President Ilham Aliyev of Azerbaijan, dubbed the "pre-determined president" by the BBC, was expected to win Wednesday's meaningless election. He just wasn't expected to win it before Wednesday.
For the past two decades, Azerbaijan has been ruled by Aliyev or his father, and the government has come under fire for cracking down on journalists and human rights activists. So everyone was prepared to feign surprise when Aliyev won this week's election. Then an app put out by the Central Election Commission released the polls results—showing Aliyev with 72.76% of the vote—before the polls actually opened.