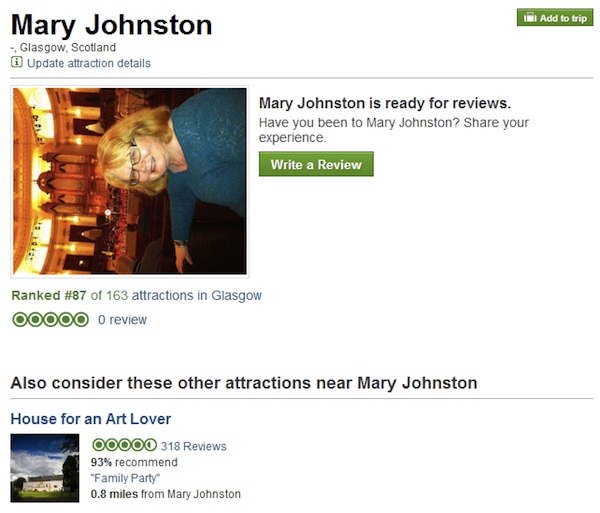 Has anyone ever really been to Mary Johnston? (screengrab via Metro)
A woman on TripAdvisor appears to have accidentally registered herself as an attraction in Glasgow, Scotland, rather than as a user. More bizarrely, she's somehow worked her way up to being the 87th most popular attraction in the city. Most of us can't claim to be more than #1500 or so in our home towns, so this is truly impressive. Mary is even more popular than the Hydro, where Beyonce recently performed. Congrats Mary!
Johnston, 60, told the Scotsman she doesn't know how the glitch occurred. The photo has since been taken down (although Johnston says she's glad she looks nice in it). The site asks, "Been to Mary Johnston? Share your experiences!"