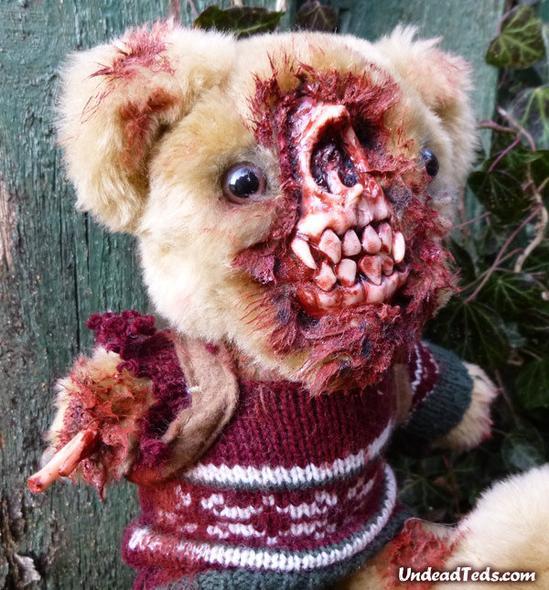 "I'm going to turn your skull into a honey pot, Christopher Robin!"
Normally you have to leave toys in a basement for 80 years for them to get this scary. This is the perfect gift both for kids that need a good taking-down-a-notch and for a generation of young adults who a.) never grew up and b.) insist on being obsessed with zombies and other undead. Like everything involving crochet, crafts and kitsch, this gruesome guy comes from Etsy. Like zombies themselves, each bear is an individual (you wouldn't expect any self-respecting hipster to own a mass-produced zombie bear, would you?) made and destroyed with love and care. So put one in your bed tonight and give yourself the fuzziest nightmares of your life.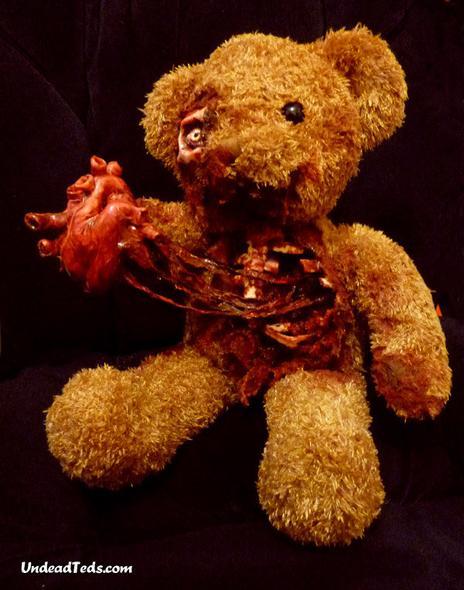 "Squeeze my heart to hear me scream!"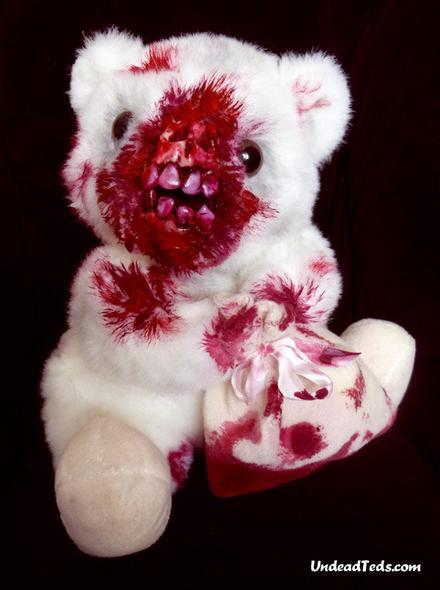 "I'm carrying diseases that would melt the Velvetine Rabbit's face off."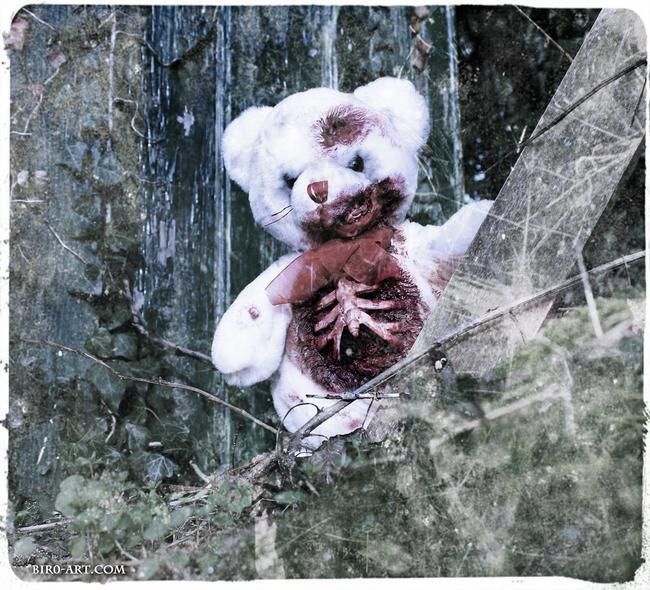 "I've beared myeslf to you. Get it? Because my ribcage is exposed and I'm a bear."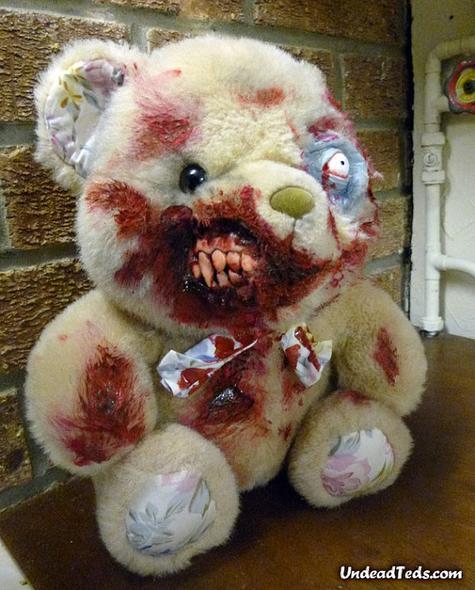 "Go ahead. Let the dog try to chew me."