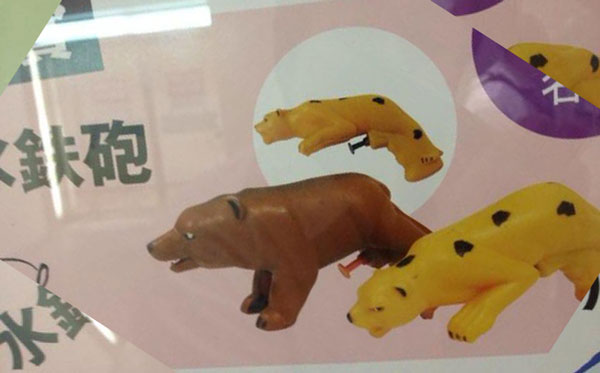 Wieners and tigers and bears, oh my! (via)
From a usage perspective, I can see why some innocent-minded toy designer would choose to put the trigger there. I totally get it. But I find it really hard to believe that there wasn't somebody in the room who was willing to stand up and point out the obvious. The obvious being that the trigger on these water guns look like wild animal dicks. (We're all on the same page with the penis triggers, right? Okay, just checking.)
So, I guess that leaves us with two options: 1) somebody did point it out, and then they decided to go with the bear and tiger wang design anyway, or 2) they wanted bear and tiger wangs to begin with. It's been a long time since I had to buy children's toys, so I don't know. Is that what the kids are into these days?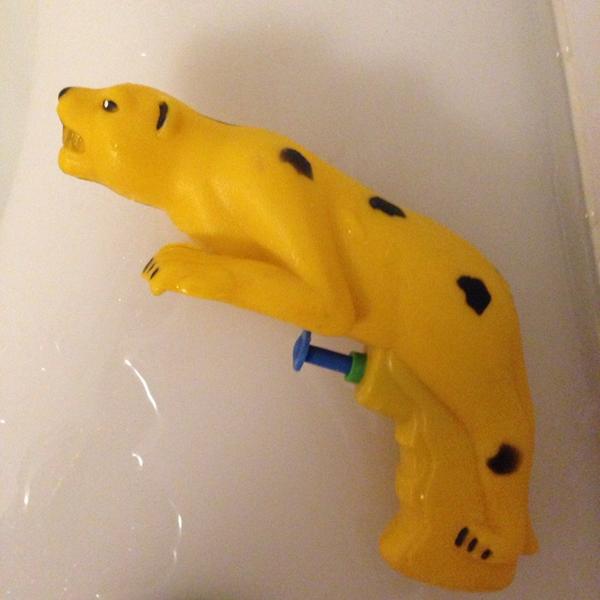 The wonderful thing about triggers is triggers are wonderful things! (via)
My biggest concern, really, is that these toys are going to teach children the wrong lessons about pressing on that part of a wild animal's anatomy.
(by Dennis DiClaudio)