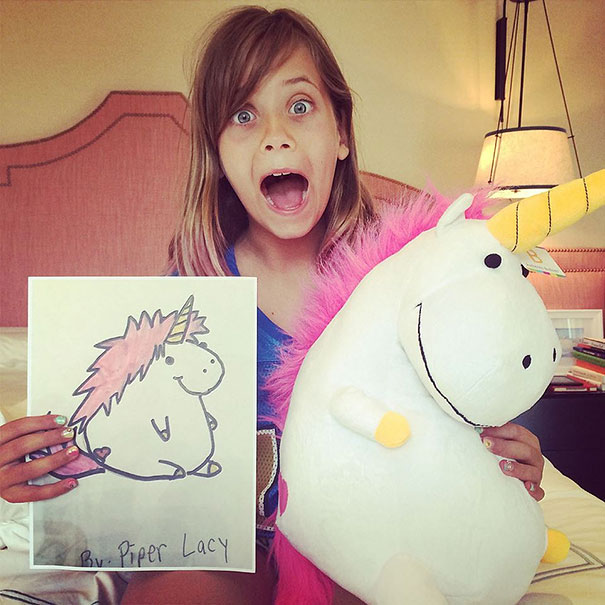 Obese Unicorn. (Via Imgur)
I couldn't say how many times I've wished I had the ability to turn whatever I've drawn into something I can snuggle with at night. Unfortunately, it has never happened for me. 3D printers haven't gotten far enough to print soft things yet, and I've stopped dating magicians so I'm at a loss with regards to things appearing as if from nowhere.
These kids kids got lucky, though, when toymaker Budsies turned their crayon art into fabric and stuffing creations they can hug and drool on for a lifetime.