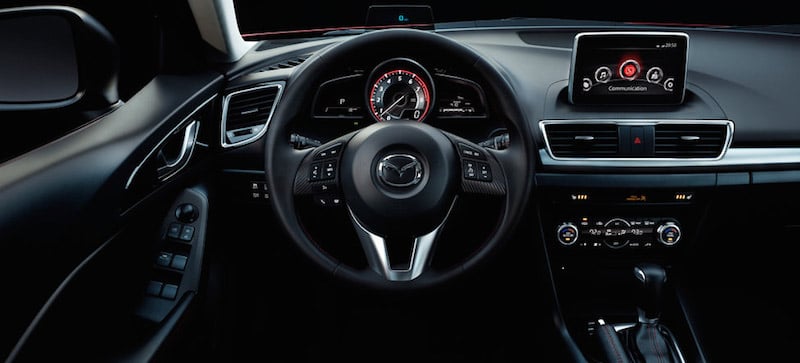 Take me to your dealer. (Via Mazda)
The terrifying promise that one day machines will take over and kill us all is getting nearer each day, and the people who are willing to submit to their robotic authority will be the first to go.
Like New Zealand couple Mollieanne and Brian Smith, who nearly fell prey to their cold, unfeeling Mazda 3 hatchback.
The couple found themselves inside their new "keyless" car in their garage on November 5th, and without their transponder, believed there was no way to get themselves out. They were trapped by automation.