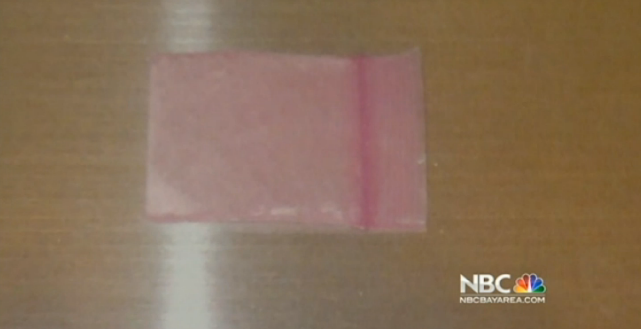 They ran out of candy so they passed out some Sweet 'n' High. (Via NBC)
An 8-year-old girl in Hercules, California brought home a bag of meth after trick-or-treating this year.
According to the Contra Costa Times, her father inspected her candy haul after she went to bed and found a small pink ziplock bag that contained a white powder. Aware that neighbors probably weren't just passing out ziplocks of sugar when they ran out of candy, the father contacted police to test the bag for drugs.