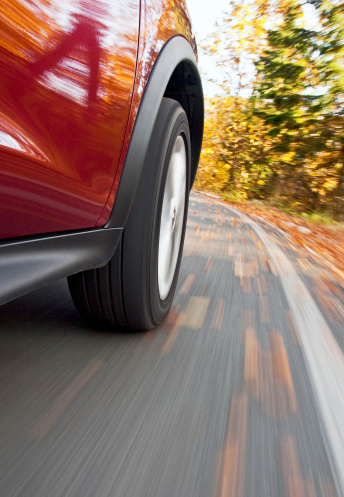 Goodbye my love!
In the light of an impending world war and all of the Jay-Z and Beyonce divorce rumors, it is hard to believe that love still exists in this world. 
One man from Fife, Washington is out to prove the world wrong. Love exists. Love exists so strongly that he had to jump out of a moving vehicle to get away from it. 
According to the charging documents, Alice Finley was driving with her boyfriend who was not named in the police report -- we will call him "Hope Springs " -- when they were engaged in a lover's tiff. Hope Springs was so enamored of his girlfriend that, despite the risk of injury, he jumped from the moving vehicle to avoid fighting with her. 
By chance, a police car had been driving behind them and saw Hope Springs fall into the street. The police officer attempted to stop the car, but Finley tried to speed away.
Here is a detailed report from KOMO. I have taken the liberty of replacing every reference of "the man" with "Hope Springs," and every instance of the term "charging documents" with "romance novel":
The car drove into a parking lot, where the driver -- later identified as 33-year-old Alice Finley -- quickly stopped and accelerated to close the open passenger door. The officer could hear Finley yelling at Hope Springs, who was walking away.

According to the romance novel, the officer turned on his lights, but Finley quickly accelerated through the parking lot and wouldn't stop even when the officer turned on his siren.

Finley entered the street without checking for traffic and ran a red light, according to the romance novel.

Hope Springs who had jumped out of her car entered the street in an attempt to stop her but reportedly had to jump out of the way when Finley only slowed down.

According to the romance novel, Hope Springs dove back through the passenger window as Finley passed and tried to wrestle control of the car from her while his feet dangled out the window. 

Ahhh. Love is in the air. And so are feet.
Finley eventually had to be dragged from the car and is being charged with attempting to elude a police officer. 
Hope Springs is being charged with loving too much. 
(by Myka Fox)