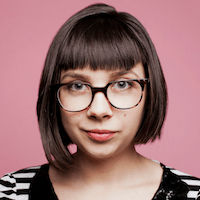 Filed by April Lavalle

|

May 05, 2017 @ 7:59am
Ah, isn't prom night magical?
Nothing says "a night to remember" like a bunch of gussied-up, horny teens awkwardly dancing to bad Top 40 music in overpriced dresses. However, for many, prom night can quickly turn into a nightmare when things go awry.
Indulge in some schadenfreude by watching Jimmy Fallon read viewers' most hilarious #promfail tweets that make what happened in Carrie look like a walk in the freaking park.
The Tonight Show host even shared his own #promfail picture.
My date didn't tell me she was getting a tan and high heels for the prom. Standing next to her I looked so pale and so small. #PromFail
Honestly, that's not too embarrassing of a promfail, Jimmy. At least you didn't have to hug yourself in the pictures because you couldn't get a prom date.
Yeah, I would rather get pig's blood dumped on me, thankyouverymuch.