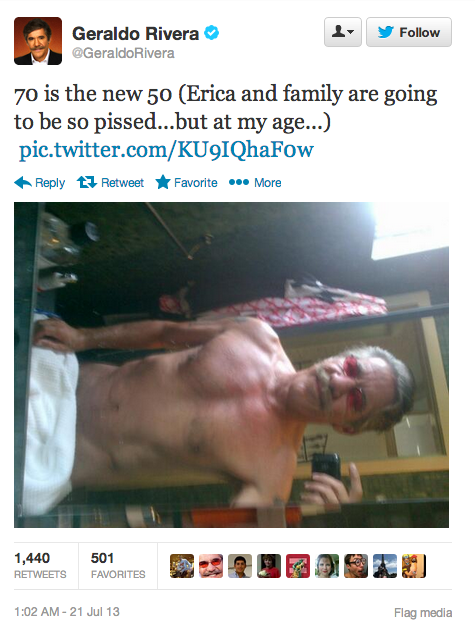 He wears those sunglasses in the shower?
Sure, when you've got it, flaunt it. But maybe it's time for Geraldo to stop telling young black kids how to dress. Or, at least ask them to donate their discarded hoodies to his wardrobe so no one has to see this again.
The veteran "news reporter" turned 70 on July 4th. When he blew out the candles, he made a wish to finally give up all chances of ever being taken seriously.