The first picture is from two months ago, December 1st, 2014. The second was taken yesterday.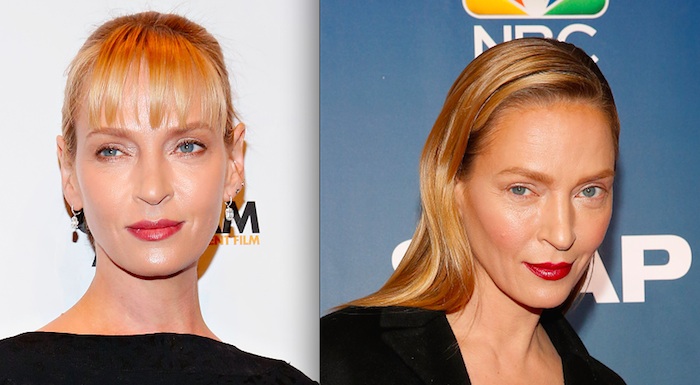 "Even, today, when people tell me I'm beautiful, I do not believe a word of it."
(all images via Getty Images)
Thanks to René Zellweger and Britney Spears, 2014 was the year of the "I have a totally new face and don't expect anyone to notice it." Yes, people have been getting plastic surgery forever, but now it seems almost every month a face we knew and understood has gone missing.
Uma Thurman took the trend into 2015 as she stepped out on Monday at the NY premiere party for her new miniseries, The Slap.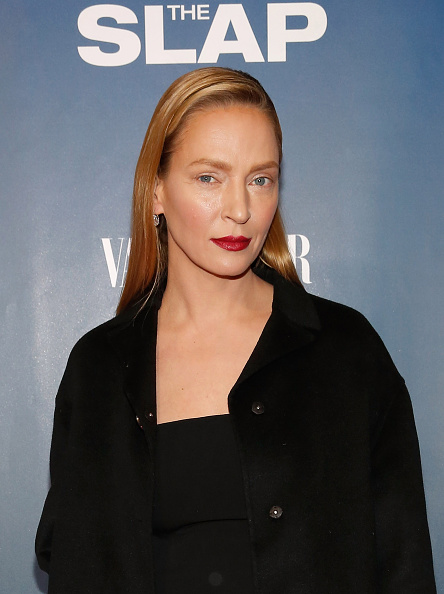 What