The first picture is from two months ago, December 1st, 2014. The second was taken yesterday.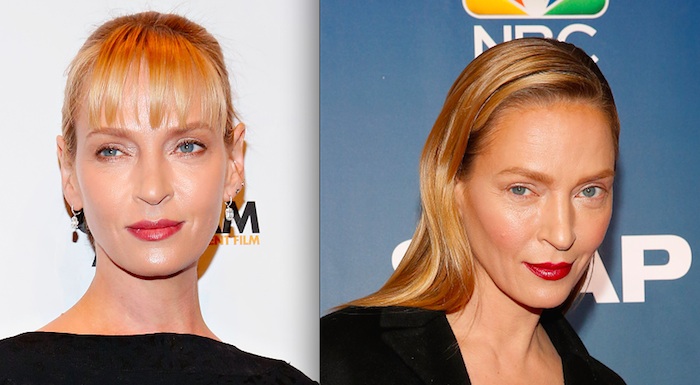 "Even, today, when people tell me I'm beautiful, I do not believe a word of it."
(all images via Getty Images)
Thanks to René Zellweger and Britney Spears, 2014 was the year of the "I have a totally new face and don't expect anyone to notice it." Yes, people have been getting plastic surgery forever, but now it seems almost every month a face we knew and understood has gone missing.
Uma Thurman took the trend into 2015 as she stepped out on Monday at the NY premiere party for her new miniseries, The Slap.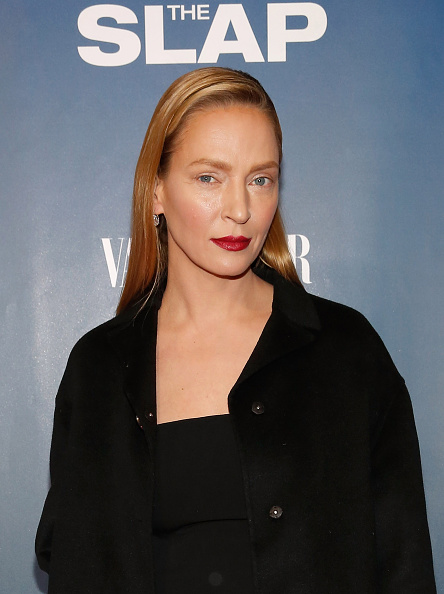 What

happened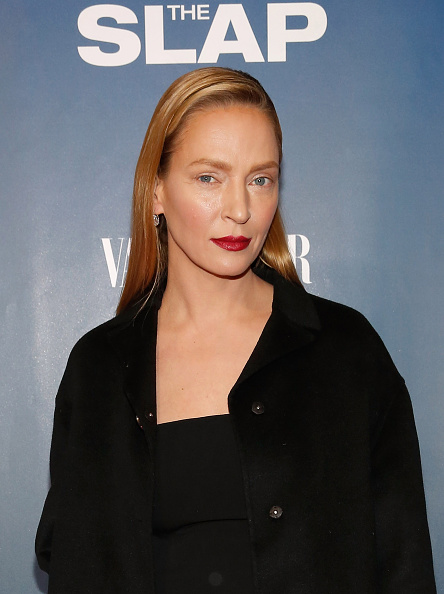 to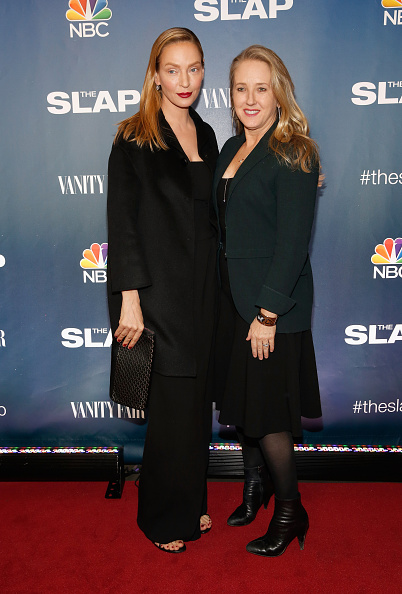 your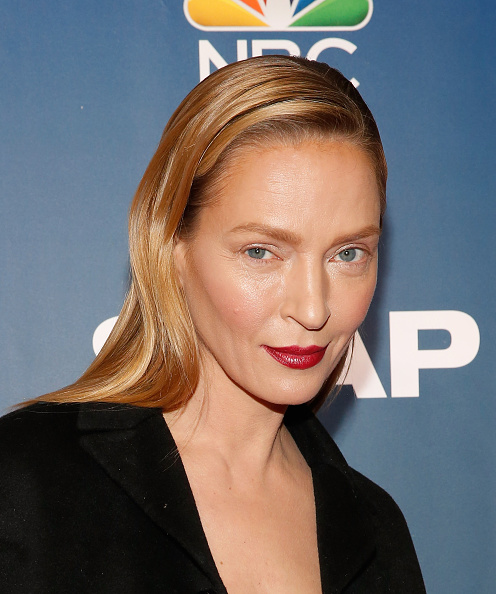 face?
What happened???
Cosmetic surgeon Mark Norfolk explained his theories as to what she did in The Daily Mail:
"The thing that strikes me most is that her eye area looks very different. It looks as though she's had a recent lower blepharoplasty treatment, also known as eye bag removal. She isn't wearing any eyeliner or mascara, probably in order to avoid infection from the new surgery.
'Her face shape seems to have changed significantly – her face looks less defined. I would say that she's probably had a recent course of strong chemical peels as well as some dermal filler injected into the cheeks and nasal labial area; which is all contributing to this swollen-looking finish as it can have this effect immediately after undergoing these treatments."

So long, Uma Thurman's face. This never gets any easier.
(all images via Getty Images)