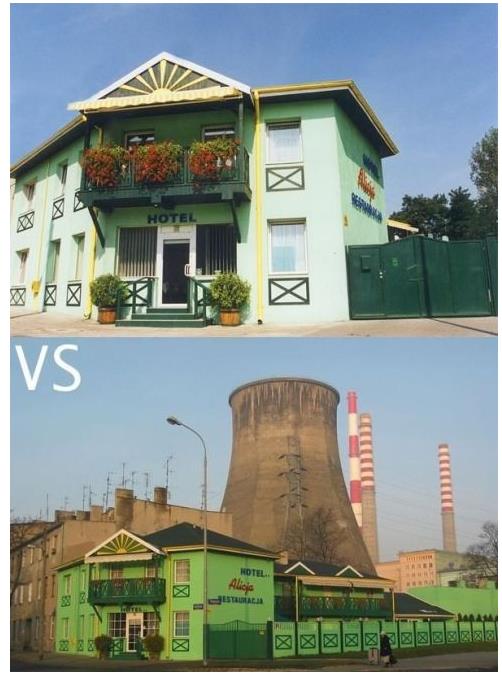 Ironically, the bottom photo looks way more authentically Polish.
We admire the spunk of the little green Hotel Alicja in Lodz, Poland, refusing to admit that color and cheer don't match its natural environment. We have to call foul, however, on their sneaky photography. First of all, every single photo on its website has flowers, suggesting a garden paradise of some sort. To be fair, the second photo is clearly taken in the winter. We're sure the hotel has tons of flowers, but we doubt any of them are big enough to obscure that cooling tower. (Before anyone asks, it's a coal plant, not a nuclear facility.) Finally, here is a Google Maps street view from another angle, which isn't amazing but makes it look much less dystopian: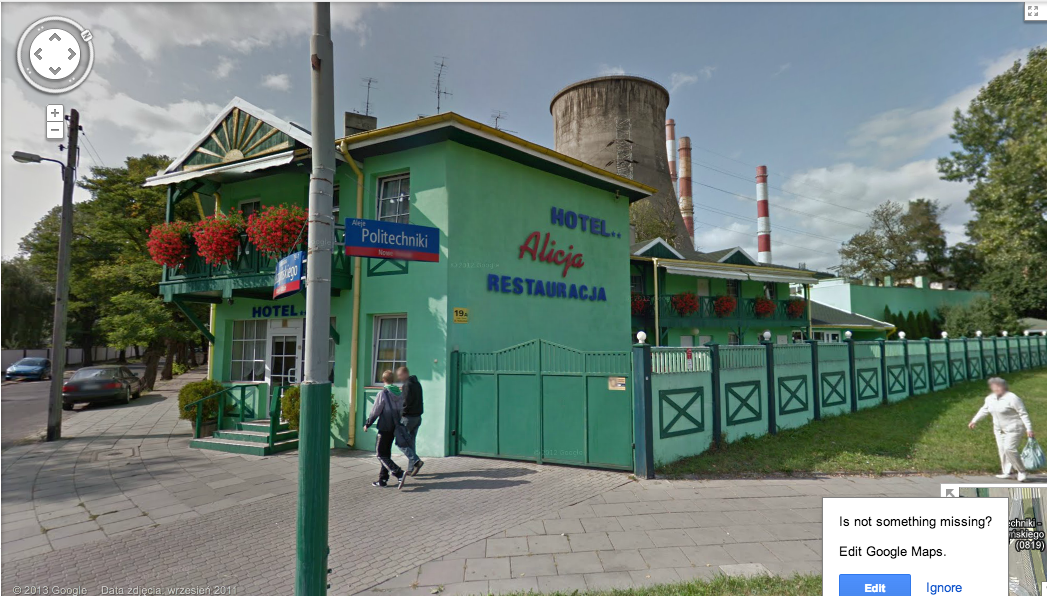 "Is not something missing?" Jeez, Google, can you not handle searching in Poland?