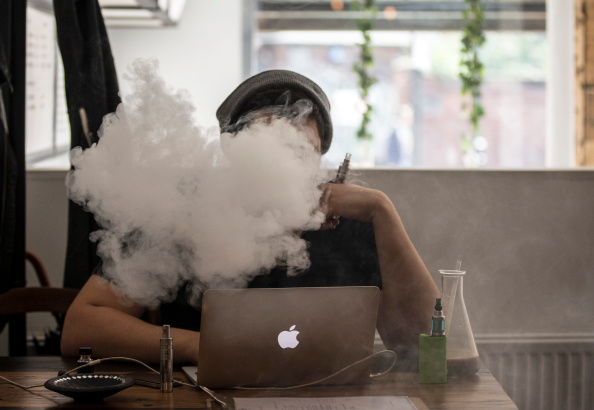 Now every room can become a steam room. (via Getty)
Sorry, "cray." Better luck next year, "bae" and "slacktivism." You're all trendy enough to have been worthy contenders, but not nearly as annoyingly popular as "vape," which has been named Word of the Year for 2014 by Oxford Dictionaries.
Here's how Oxford defines the word:
vape, verb
Inhale and exhale the vapour produced by an electronic cigarette or similar device
As in, "I wish that D-bag would vape somewhere else."
vape, noun
An electronic cigarette or similar device; an act of inhaling and exhaling the vapour produced by an electronic cigarette or similar device