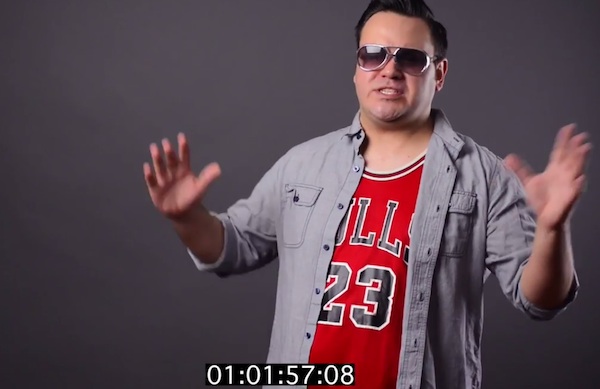 Elvis sunglasses! Whoa!
The news that Vince Vaughn will star in the second season of True Detective was met with some excitement, but also a healthy dose of skepticism. Could the show turn around the career of the star of The Internship like it did for Matthew McConaughey? 
Perhaps. This leaked footage of Vaughn's audition—brought to you by comedian Frank Garcia Hejl—reveals the actor best known for his Frat Pack comedies like Dodgeball and Wedding Crashers may have more ideas for the show than you'd expect. 
Hopefully, HBO will ignore all of them.
(by Shira Rachel Danan)