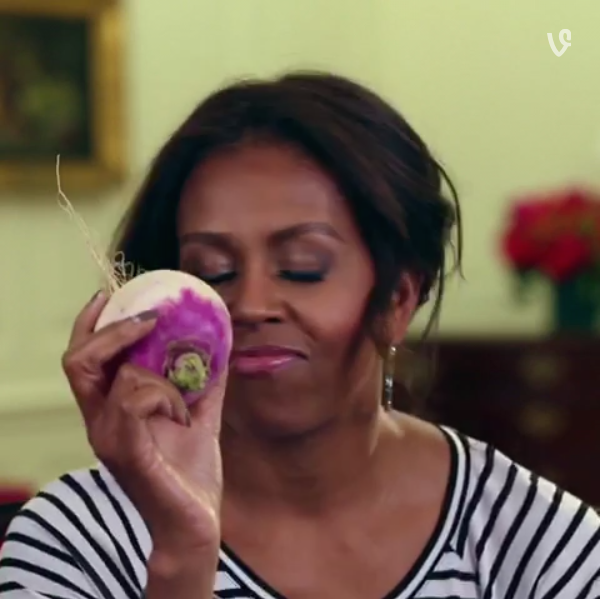 We both knew it would come to this. *Turns out light*
Last night, at 9pm Eastern Standard time, there were a lot of things happening. Workers on the West Coast were preparing to spend more precious hours in traffic. Families in Texas were sitting down to freak out about Ebola over dinner. Couples in New York returned to their apartments after a romantic night of checking their phones at a restaurant.
And Michelle Obama, apparently the most bored person on Earth, made this Vine.