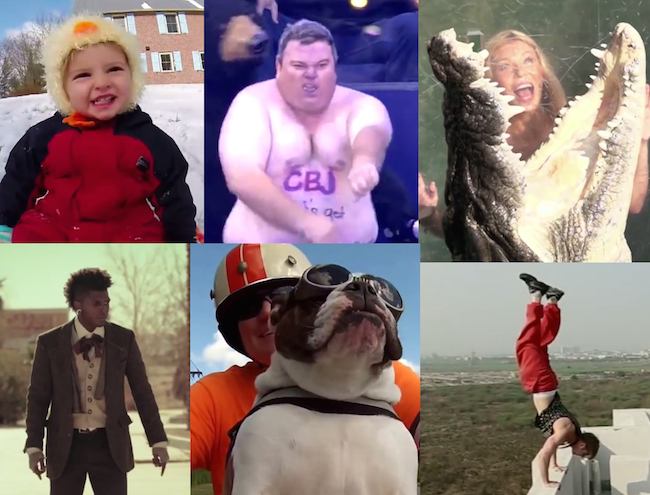 It was a very odd year.
For me, the most shocking thing about this compilation featuring many of 2014's most popular viral videos, is that there are some that I hadn't already seen. I'm up to my neck in viral content all day, pretty much everyday. I see adorable cats in my sleep. I could teach a course in contemporary toddler dancing. Hell, I know some of Tinder's biggest creeps by name. And yet, I still can't keep up with the endless video content flooding the Internet. Viewing them all is virtually impossible. Instead, take a look back at 2014 with this supercut of the year's best videos.
Of course, everyone will have their own opinion about which are the best viral videos of 2014. These are the top 200 clips according to YouTuber Zapatou, a guy who somehow seems to spend more time on the Internet than I do.