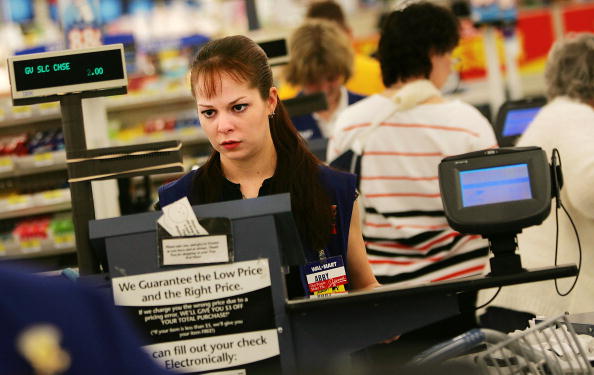 Lowest prices, guaranteed. (Via Getty Images)
In a world where Wal-Mart is dragging down the cost of retail labor, avoiding taxes by funneling money overseas, and running their trucks into our beloved comedians, finally: a win for the little guy.
Wal-Mart has famously offered price-matching to anyone who brings proof of a competitor's lower price, and on Nov 13th they expanded that offer to certain online retailers, including Amazon.com.
Their policy states, "We're committed to providing low prices every day, on everything. So if you find a current lower online price from an online retailer on an identical, in-stock product, tell us and we'll match it."