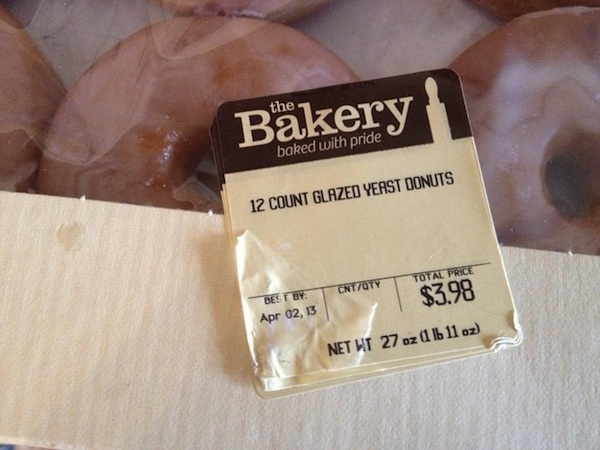 Gosh, that's a great price.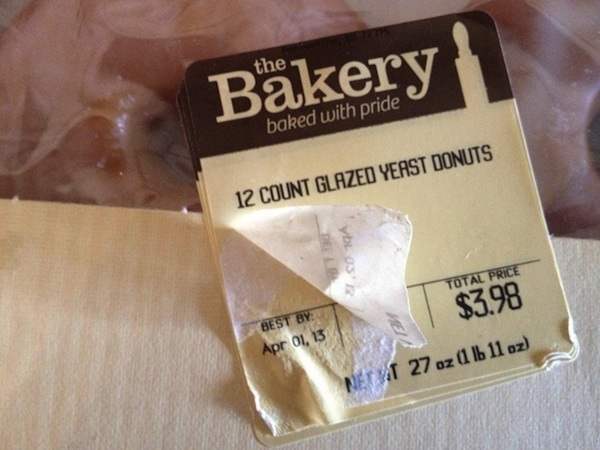 Hmm, I guess I can live with that.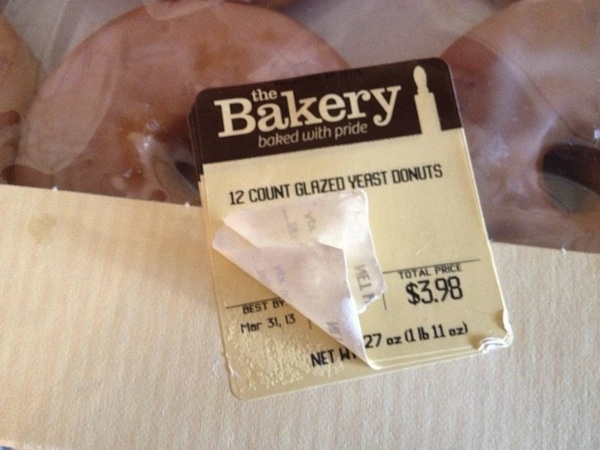 Please tell me there are no more stickers under there.
The freshest food imaginable, after mangoes picked in the spotless Kerala dawn and eaten straight from the tree, is obviously donuts from Walmart. But it turns out some Walmart donuts may not be so fresh after all. Redditor Planet_Rock took these photos in Lawrenceburg, Kentucky, and tried to post them to Walmart's Facebook page, from which they were removed twice. Walmart, it's time to face up to your stale donut-selling ways. Or at least rollback the price. We will eat anything if you make it cheap enough.