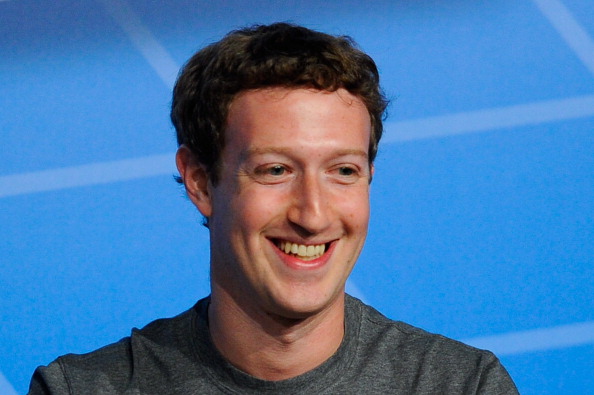 Not the hero we need right now, but he's the only one with the cash. (Via Getty)
You might be sick of your personal Facebook information being sold to advertisers, but those sales might have just saved the human goddamn race.
While for the rest of us, our "Fight The Spread Of Ebola" plan amounts to little more than not making out with quite as many randos, Mark Zuckerberg just stepped up to the plate and pledged a big pile of the money he made off of our Facebook activity to the CDC. $25 million, to be exact.
Zuckerberg announced his donation earlier today in a Facebook post:
"The Ebola epidemic is at a critical turning point," he wrote. "It has infected 8,400 people so far, but it is spreading very quickly and projections suggest it could infect 1 million people or more over the next several months if not addressed."
The post continues, "We believe our grant is the quickest way to empower the CDC and the experts in this field to prevent this outcome."
The grant doesn't come directly from Facebook, but from Zuckerberg's donor-advised fund at the Silicon Valley Community Foundation. But that fund would never have existed had you not thrown away much of the last few years of your life on Facebook.
What this means for you: Dicking around on Facebook all day is helping prevent the human race from being eliminated. Every time you like a book or a TV show or you fill in another part of your personal profile for advertisers to exploit, you're putting another dime in Zuckerberg's pocket, and a tiny fraction of that dime gets sent to the front lines of the fight against a plague that's growing stronger every day.
In short, your dead-eyed scrolling and clicking all day long puts you on the front lines of the fight against Ebola. Thank you for your bravery. You will not be forgotten.
(by Bob Powers)