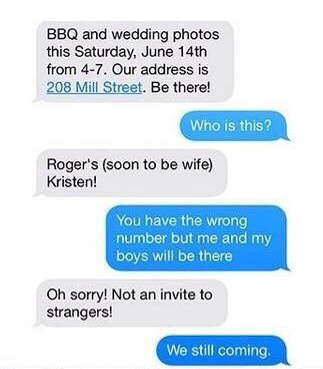 And that's where the conversation ended... until Saturday.
A bride-to-be decided to go the casual route by sending a group text when inviting people to her wedding photo shoot and BBQ. Somehow she managed to get a wrong number in there, and the stranger on the other end was not about to let her rescind the offer of BBQ and good times.
He did still come, he did bring friends, they did participate in the photo shoot.