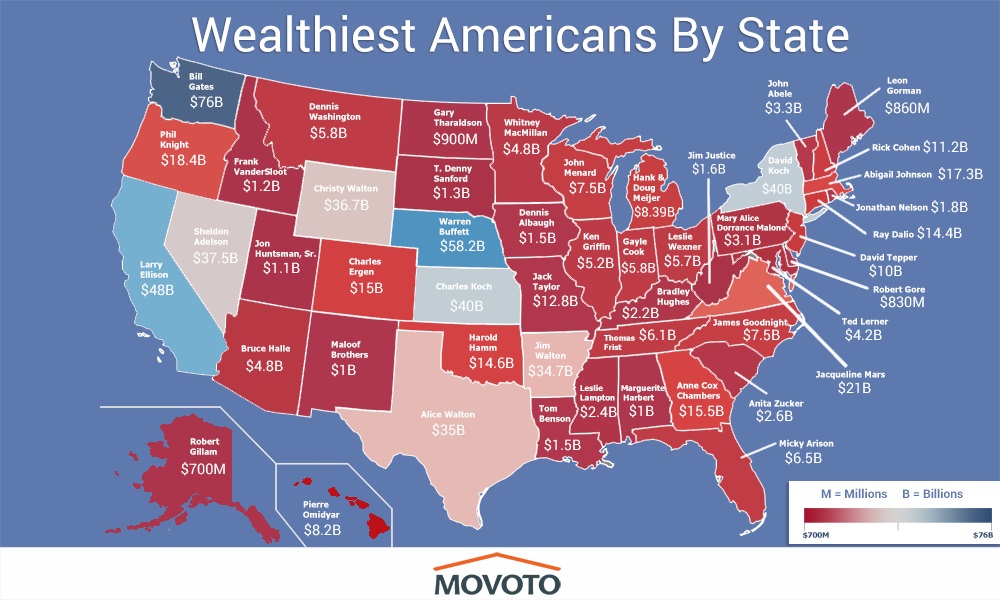 (Click map to enlarge)
In the past, to know who had all the money, we could only click through an informational slideshow from Forbes, which really didn't give us any more than their name, face, and whatever crap they did to get so rich. Now thanks to Movoto, we not only know who the richest people in America are, but we know where they live! This is going to come in real handy when the impending class war turns violent. We're going to need to know whose mansion to hit first when everything devolves to torches and pitchforks. 
You can see the interactive map with popup info at Movoto.
And be sure to take a peek at our own, not-at-all-researched map of the biggest secrets every state is hiding.
(by Bob Powers)