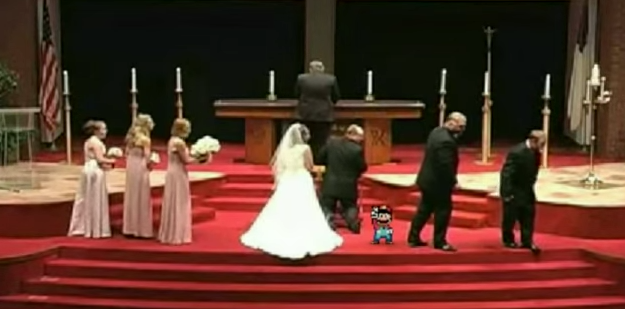 Super Mario: 1Up. Wedding Party: 1Down.
I've always loved Super Mario, foe to King Koopas and weird pelican things, hero to and Princess Peach. But now, I love Super Bad Mario even more. Thanks to Pastek, Mario has been digitally inserted into all the great fail vids to become a foe to middle aged dudes trying to ride a skateboard and a hero to me.  
He's not just Super, he's Super Bad. 
Oh how I wish this really were a game. I'd invest hours into Super Bad Mario Brothers if it meant that instead of knocking down a row of Koopa Troopas, Mario kicked turtle shells to knock fancy ladies off boats.
(by Myka Fox)