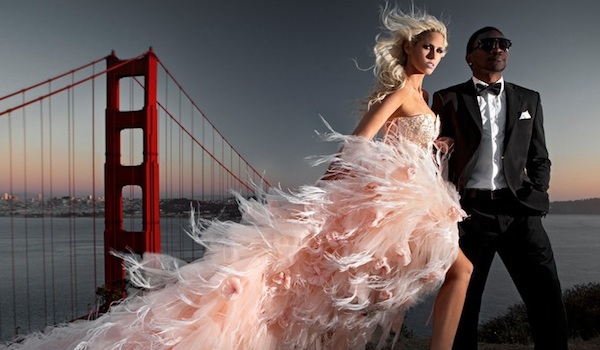 The happy, or at least attractive, couple.
If you thought your friends' wedding plans were over the top, rest assured that the marriage of Bambo and Janice will outdo them all. Their save the date video (below) is being compared to the trailer of a Michael Bay film. Bambo Obaro and Janice Jentz are two San Francisco attorneys with money to burn, and they've nicknamed their big event this summer the Boss Wedding.
The video features a helicopter ride, party scene, and extremely high production value. It probably cost more to produce this video than it did to produce my entire wedding. Though there aren't any more details about the wedding on the couple's wedding website, I'm guessing it's not going to be a small, quiet backyard affair.