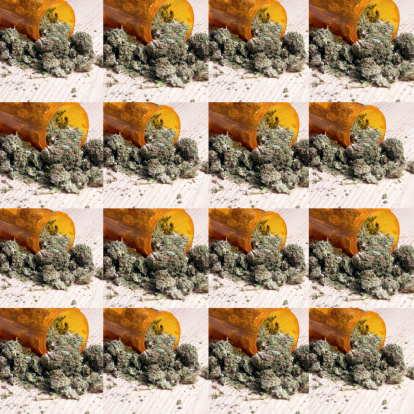 I've been staring at this for five minutes but I'm still not high.
Good news for low-income potheads and bad news for those who don't like those who are "low-income" or "potheads": Berkeley just passed a law to give free weed to poor people.
That's right, it's weed welfare and it's coming to Berkeley, California in August 2015. 
The law passed states that medical dispensaries will be required to set aside 2 percent of their stash for those with medical marijuana prescriptions who make under $32,000/year, or less than $46,000/year for families. You know what they say, "the family that vapes together, stays together," or something like that.
Even though this law is a new mandate, it turns out many of the dispensaries have already been providing mercy weed for the poor. "We do this on our own, so we certainly welcome the city mandating that all dispensaries create these sorts of programs," said Sean Luse, chief operating officer of Berkeley Patients Group told Berkeleyside. After all, that's what Jesus would do.
But it's not what all of Jesus's followers would do. Bishop Ron Allen, head of the International Faith Based Coalition and former drug addict, is pissed. "It's ludicrous, over-the-top madness," Allen told Fox News. "Why would Berkeley City Council want to keep their poverty-stricken under-served high, in poverty and lethargic?"
Chill, dude. As Luse told CBS San Francisco, "We've found out over the years that one of the cruel realities is that when you do get sick and you have a serious illness is that it's often hard to keep a job, can be hard to keep your income up, so those people really need the help the most." 
(by Myka Fox)