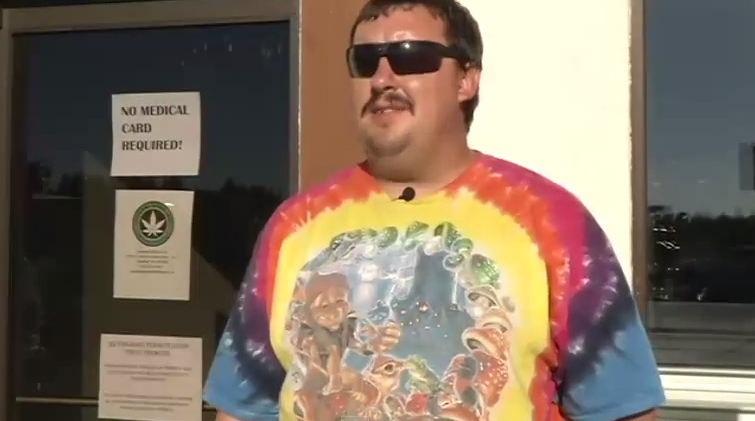 That shirt. (via KXLY)
Mike Boyer, the first man to legally buy weed in Spokane, Washington on Tuesday, became famous on Wednesday for becoming the first man to get fired for legally buying weed. 
According to an interview with KXLY, Boyer had just lit fire to the first batch of legally purchased Farmer J's Sour Kush when he received this text message from his staffing agency, True Blue: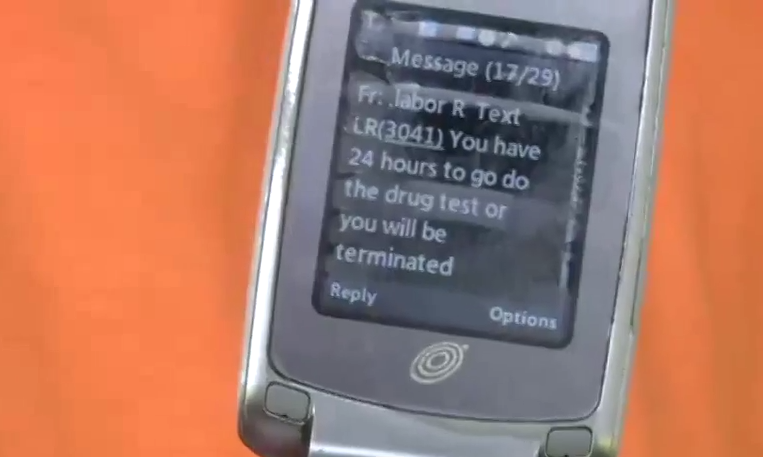 Terminated. Buzzkill. (via KXLY)
Boyer's lungs were all but full when the message came in; he failed his test and lost his job. Bonus points for optimism, though.
Despite being fired, Boyer was so proud of his place in history and claimed, "I regret nothing."
Turns out, he doesn't need to. Today Newsweek reported that TrueBlue had a change of heart and gave Boyer his job back. 
From Newsweek:
"I'll accept it and we'll see where it goes from there," he said. "The reason they said they gave me my job back was because their policy says you cannot be under the influence at work, which I was not, and since I officially had the day off, what I did on my time was my time. And they gave me my job back, and even gave me a day's worth of pay that I missed." 
Congratulations, Boyer! Here's to regretting nothing and just seeing where it goes. 
(by Myka Fox)