Not all dudes are just drunkenly sitting in their boxers swiping left and right on your faces, ladies. This wholesome young man started doing it with the endearing guidance of his not-at-all-weirded-out parents.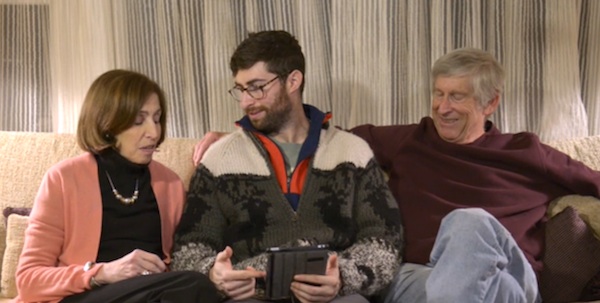 What mother wouldn't like to swipe left on her son's entire dating pool?
Noted creative dater and former someecards staffer Scott Rogowsky decided to make the weird world of Tinder just a little weirder. For this video project, Scott sat down with his mom and dad and welcomed their guidance over his fingertips as he swiped left and right across a whole lot of faces, some of whom his mother even approved of (especially if they were Jewish).