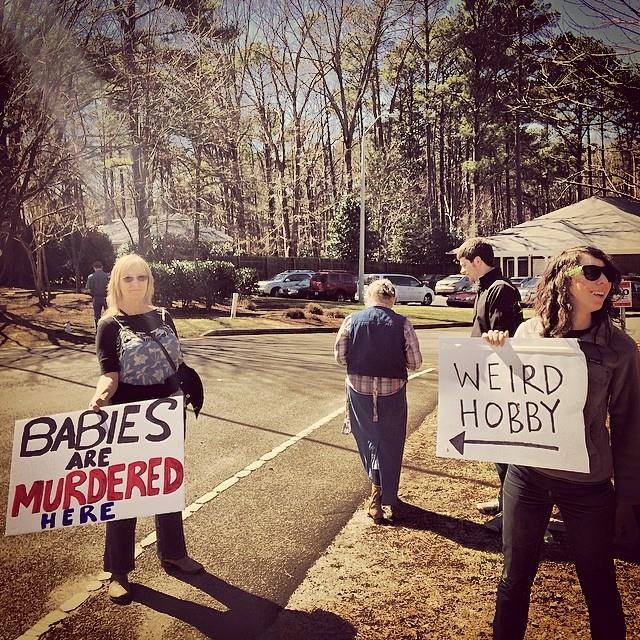 Just another Saturday pointing shit out. (via)
Grayson and Tina Haver Currin have been spending their Saturdays taking casual drives into Carey, N.C. for a day of fun and counter-protest at the local women's health clinic.
It all started when the Raleigh N.C. couple got sick of driving past Bible-wielding damnation-threatening pro-lifers stationed outside the clinic, and decided, "if you can't beat 'em, join 'em with satirical signs that will probably just go over their heads." They grabbed pics of each weekend attempt, started a tumblr, and the support started rolling in.