1. Tiger Woods, his ex-wife Elin Nordegren, and his girlfriend Lindsey Vonn hung out, cause they are apparently all buddies now. Remember when Tiger Woods and his wife Elin Nordegren got divorced in 2010? There were cars driven into trees, mistresses popping up all over the place, and that awful Nike commercial. It was pretty much the ugliest, most public divorce ever. So it's weird that Woods, his ex, and his new gf Lindsey Vonn have somehow managed to make friends with each other. TMZ reports that this weekend the three of them attended Tiger and Elin's son Charlie's tee ball game together (I'm guessing Charlie is pretty good at hitting balls with sticks), and Us Weekly says they even went on a double date with Elin's new boyfriend, billionaire Chris Cline. I have never known TMZ or Us Weekly to stretch the truth, so I guess congratulations are in order on patching things up! You guys are an inspiration (at least in this particular area).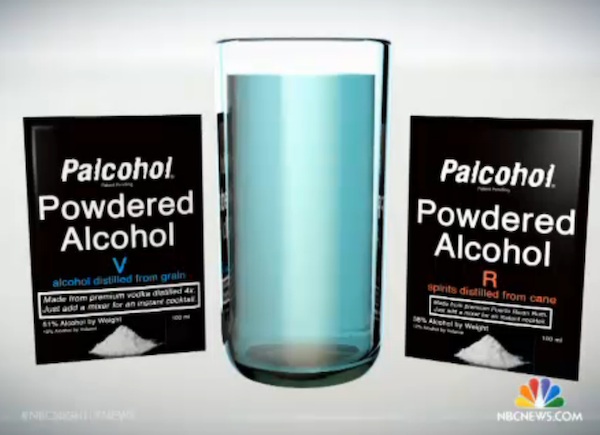 (screengrab via NBC News)
2. The FDA approved a powdered alcohol called Palcohol. Then they unapproved it. It might seem bad enough that the FDA issued approval for a freeze-dried alcoholic substance called Palcohol, which can turn water into vodka or rum (great, then what do we need Jesus for anymore?). But even worse is that the FDA then took back their approval of the company's labels, claiming it was "issued in error." Seriously, guys? There's a big enough loophole over there that you can accidentally approve labels? Isn't that, like, your whole job? While Palcohol does sound sort of fun—you could sneak it into sports venues or trick your friends into getting wasted!—there's really no respectable use for it, and the opportunities for abuse are endless. It's like Four Loko all over again, if Four Loko could be snorted. 


(via Wikipedia)
3. A Florida school agreed to stop giving students Mountain Dew before standardized tests. Creel Elementary School students will no longer be taught the useful life skill of throwing back caffeine and sugar before a big exam. For years, Principal Kathryn Eward has given students a small amount of trail mix and about three tablespoons worth of Mountain Dew before administering the Florida Comprehensive Assessment Test (FCAT). Eward says she read about it in an "education journal" (aka she realized caffeine and sugar are a magical combination). Sadly, after a concerned grandparent heard about the practice and contacted the media, the Mountain Dew was replaced with boring old water. 93% of students will continue to take their ADHD medications before exams.
4. A pod of dolphins protected a swimmer from a shark for over an hour. Dolphins continue to lure us into a false sense of security as they make progress in their plan to take over the world. On Tuesday, a British swimmer named Adam Walker was attempting to cross Cook's Strait, when he noticed a 6-foot shark beneath him. Walker's swim would ultimately take nearly nine hours in open water, but for the hour after he spotted the shark, Walker had company: a pod of about 10 dolphins. Viewers in the boat accompanying the swimmer captured the scene in the footage above. The dolphins surrounded Walker, keeping the shark at bay and making it seem like dolphins are nice guys who always have humans' best interests at heart.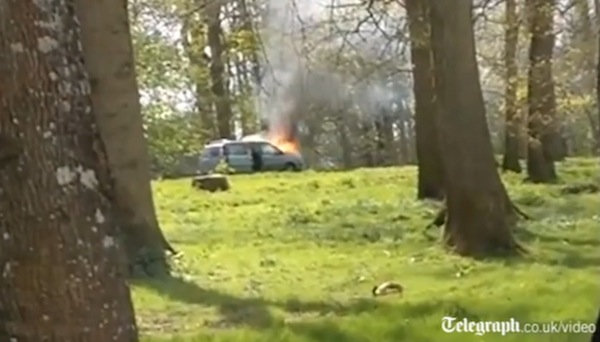 (screengrab via Telegraph.co.uk)
5. A family's car broke down and burst into flames in the middle of a lion safari. A mom and her two kids were forced to flee their car when it started smoking and caught on fire. Unfortunately, this bit of bad luck happened at the worst possible time—while they were driving through the lion enclosure at a safari park. The trio were enjoying a lovely afternoon at Longleat Safari Park in England last Friday when the incident occurred. "Good Friday? More like Bad Friday!" I bet one of them said to lighten the mood. Luckily, nearby rangers were able to rescue the three humans while all-too-intrigued lions watched from about 400 feet away.
(by Shira Rachel Danan)