— Eli Ross (@local24eli) May 5, 2014
1. Prince William flew coach. Royalty—they're just like us! They have kids, they're balding, and now, they even fly coach. After attending a wedding in Memphis, where he apparently jumped up and down to "Shout" just like a commoner, Prince Will flew back to Dallas in plebeian class. Allegedly, he ordered water (they don't serve Cristal in coach). Perhaps the most shocking part of this photo, captured by TV reporter Eli Ross, is that William was on his way to Dallas. Even the Duke of Cambridge has a layover in Dallas-Ft.Worth?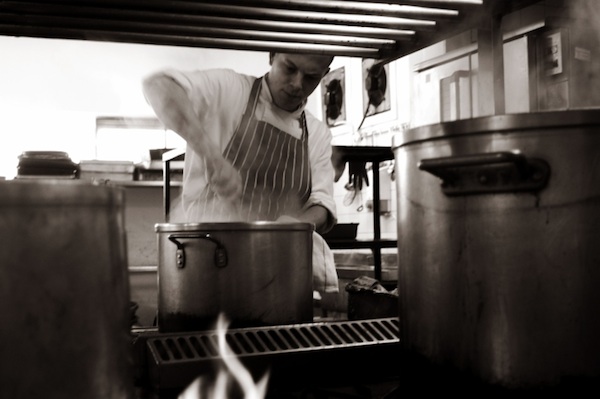 (Thinkstock)
2. The "cannibal cop" is now a prison chef. Remember the cannibal cop? Gilberto Valle is the NYPD officer who conspired to cook and eat dozens of women (though there's no evidence he ever actually ate any). Valle, who wrote detailed instructions for properly preparing a woman for dinner, was arrested about a year ago (though he has yet to be convicted), and since then he's apparently gotten himself a reputation as a great cook. His mom Elizabeth told the Daily News that Gilberto is making 44 cents an hour as a prison chef, and his pizza is so good even the prison guards want to eat it. Perhaps because he uses a secret ingredient??? (Love.)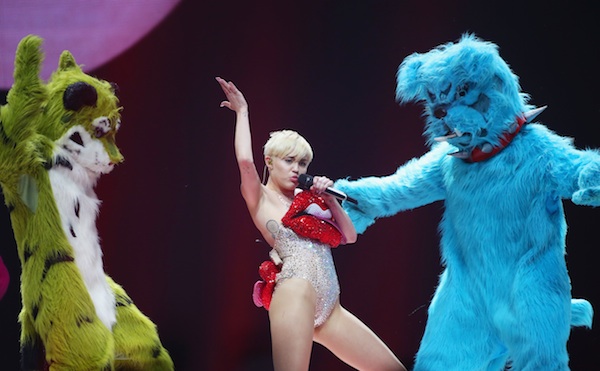 (Getty)
3. Police arrested three members of the so-called Miley Cyrus Gang. In what may be the worst naming of a group involved in a bar brawl ever, police dubbed three arrested men in an Illinois bar the "Miley Cyrus Gang" after an incident Sunday. The men apparently entered the bar talking about Miley Cyrus, but then attacked a Latino man for drinking "Mexican beer," used racial slurs, and fought back against those who tried to intervene. So maybe a better name for the gang would be "Racist Dudes Who Occasionally Mention Miley Cyrus Gang"? Members of an actual Miley Cyrus Gang would bear tats of the singer's tongue and go around town beating up people who dare besmirch the name of the singer. That would certainly be more entertaining than whatever stunt Cyrus herself is trying this week.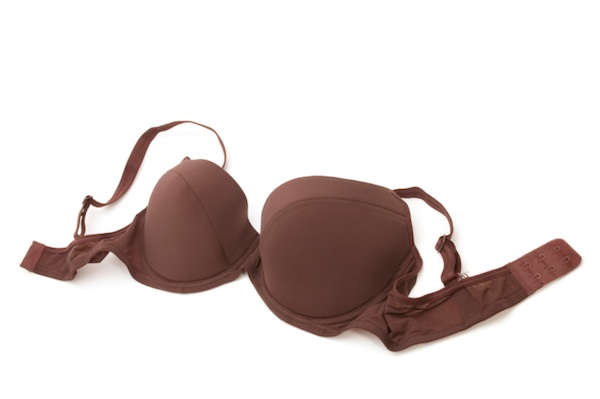 (Thinkstock)
4. Scientists revealed a push-up bra that goes under your skin. Scientists have unveiled a new way to make being a woman even weirder. Orbix Medical is currently seeking FDA approval for an "internal bra," a silicone sling that goes inside the breast tissue. According to Jezebel, it's "then attached to the ribs and breast bone with titanium anchors and surgical threads." While that sounds almost as uncomfortable as an underwire, it's being billed as a great alternative to normal bras or breast lifts. On the plus side, those who opt for the surgery would never have to go inside a Victoria's Secret again.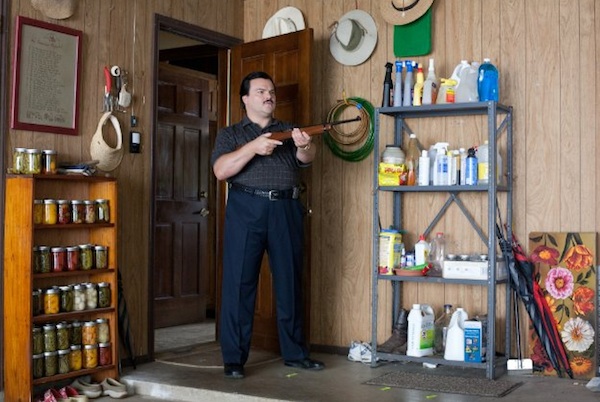 (via IMDB)
5. The murderer the movie "Bernie" is based on was released from prison and went to live with the director of "Bernie." The 2012 dark comedy Bernie may have mostly been seen by people watching it on Netflix Instant, but it was actually pretty good. The movie, which was based on the true story of a man named Bernie Tiede, follows the friendship of a funeral director and an abusive widower hated by everyone in town. Ultimately, Bernie (Jack Black) shoots and kills the woman (Shirley MacLaine) because he just can't take her anymore; then he hides her body in his deep freeze. Now, the real Bernie has been released from prison on a $10,000 bond, with this condition: he has to live with Richard Linklater, the director of the film. Linklater has been an advocate of and friend to Tiede for years, and says he has no misgivings about having a murderer living in his garage apartment. This isn't too surprising, considering the way the movie characterizes Bernie—he seems super nice—but I just hope Linklater remembers all the stuff Shirley MacLaine did that Jack Black hated. Or something.
(by Shira Rachel Danan)