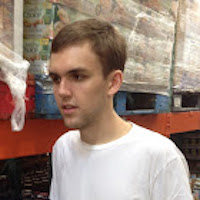 Filed by Bijan Samareh

|

Jul 03, 2015 @ 1:05pm
"Give me five minutes to change into my costume and then we'll have 'the talk,' son."
You know how people always say Europe is way chiller about sex than the United States? With all of our social mores surrounding giant penis costumes, why shouldn't they? The best way to teach kids about sex doesn't involved getting bogged down in textbooks and diagrams; sometimes, you just gotta put on your 9-foot penis costume and ejaculate confetti over young people to get your point across.
A Norwegian sexual advocacy group called RFSU did exactly that a few weeks ago as part of a new education initiative. They hired a 19-year-old college student to take to the streets of a beach town in a penis costume to promote their "Tiss kan overraske" campaign, which means "Penis can surprise you" in Norwegian. Some old people were outraged, but the young people for whom the campaign was intended were very much on board. The guy in the suit even complained that they were, perhaps, a bit too excited: