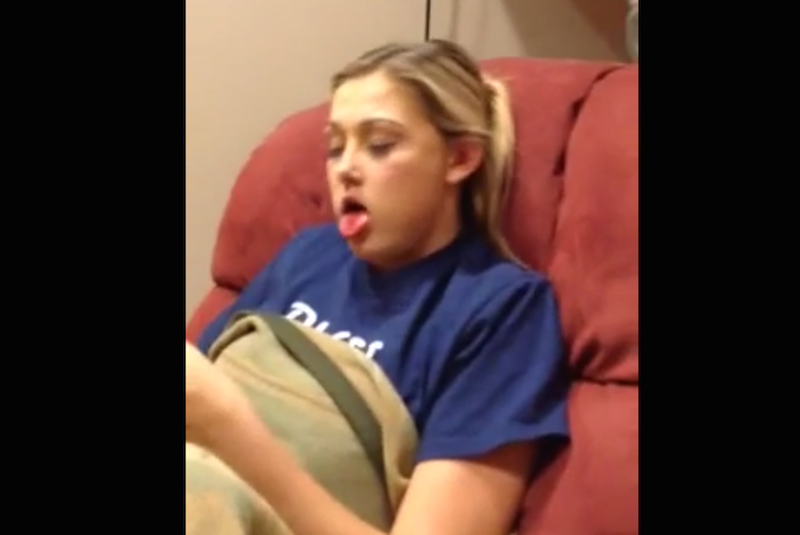 Nicki Minajjskskshspshshspfhghspshffpsshpshppppshshs.
Meet Jayci Underwood. She just had her wisdom teeth out, which is a shame, because she was convinced she was being put under for a Nicki Minaj operation. You know, the operation where you're Nicki Minaj afterwards. I think Nicki Minaj had one of those. She also really likes the Ellen DeGeneres show, and why not? It's literally in her name. Ellen's generous.
With so many post-dental-surgery videos out there, and with several of them now revolving around shouting out different celebrities, with at least two having a direct emphasis on Ellen DeGeneres (which has totally worked at getting people on Ellen's show), there's some speculation that this might be a ploy to get on TV. To those doubters I say: you must take good care of your teeth because the stuff they use in those offices is bananas.
(by Johnny McNulty)