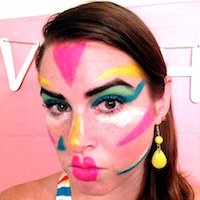 Filed by Ashley Bez

|

Aug 24, 2015 @ 12:53pm
He wanted to go to his reunion so badly he chased down a flight on the tarmac.
Marc Rehmar was apparently running late for his 40th high school reunion, so when he saw the plane begin to push away from the gate at the Denver International Airport, he busted through an emergency exit and ran toward the moving aircraft. Because life is not a romantic comedy, he didn't get to board his flight. Instead, he was arrested and charged with a felony count of endangering public transportation, along with a misdemeanor count of hindering transportation. That sounds like being charged twice for the same thing, but who am I to question the law?