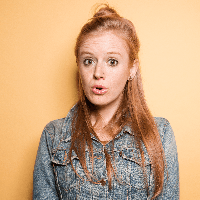 Filed by may wilkerson

|

Nov 10, 2016 @ 7:00pm
Earlier this evening, two bald eagles got stuck in a storm drain near Orlando, Florida and I don't know whether to blame Florida or the election results or mercury in retrograde (which may be over but it sure doesn't seem like it). But either way, it's pretty much the perfect metaphor for America right now.
Local news and onlookers documented the poor birds' fiasco on Twitter, so you can see that this is in fact 100% real:
Breaking news: We are flying over Goldenrod and Curry Ford rd in Orlando. Two eagles are stuck in a storm drain. One of them is injured

— Stewart Moore (@Stewartmoore) November 10, 2016
Others quickly swooped in on social media to point out how symbolic it is for America's national emblem to get wedged in a man-made contraption. In Florida, no less:
There are bald eagles trapped in a sewer drain here in Orlando. If that's not a metaphor for America right now I don't know what is.

— Adam Soucie (@AdamSoucie) November 10, 2016
UPDATE: The birds have been rescued and are okay! We can only hope the same will be true for the rest of us.