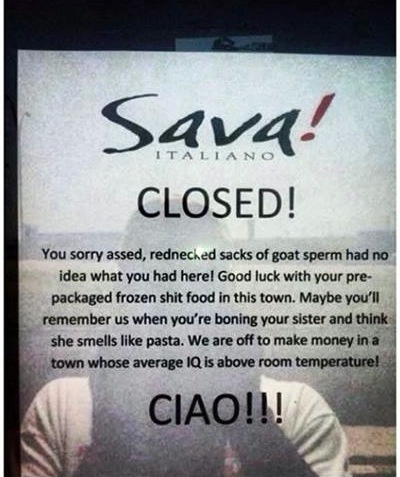 "See, Merle? I told you they were part of the Central Intelligence Agency of Obama!"
Sava! Italiano is the restaurant. Amarillo, TX is the town. The megalopolis of the Texas Panhandle, its 190,695 residents sit astride the dusty plains like a behemoth on a rocking chair, holding a shotgun and giving you the stinkeye. Look, it just wasn't going to work out. Besides its love of exclamation points, Sava! also tried to introduce concepts that only left Amarilloans angry and bewildered (well, politely bemused):



It's the meal Amarillo deserves, but not the meal it expects right now.