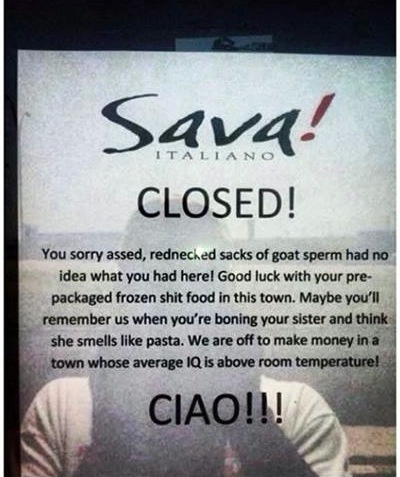 "See, Merle? I told you they were part of the Central Intelligence Agency of Obama!"
Sava! Italiano is the restaurant. Amarillo, TX is the town. The megalopolis of the Texas Panhandle, its 190,695 residents sit astride the dusty plains like a behemoth on a rocking chair, holding a shotgun and giving you the stinkeye. Look, it just wasn't going to work out. Besides its love of exclamation points, Sava! also tried to introduce concepts that only left Amarilloans angry and bewildered (well, politely bemused):



It's the meal Amarillo deserves, but not the meal it expects right now.
This isn't to say that Amarillo doesn't boast a vibrant restaurant buffet scene. Check out the top 10 eateries on Yelp (we shall compare them to the top fast food restaurants below):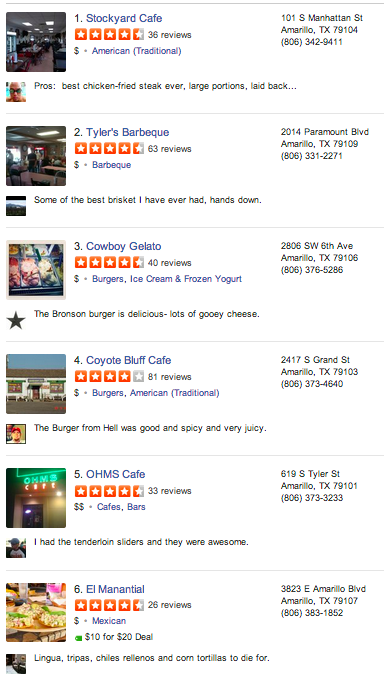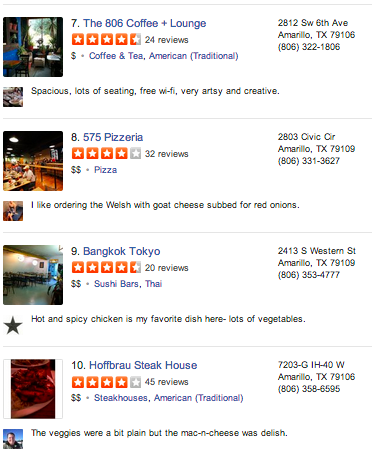 Who could forget that great tourism slogan, "Bangkok: It's The Best Part Of Tokyo"?
Now, if you'll notice, there is one thng in common with all these reviews: they're short. Compare that to the level of detail and careful thought that went into the top fast food restaurant reviews: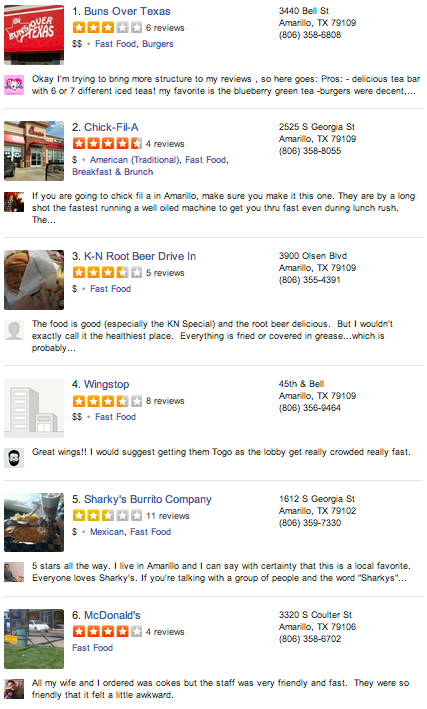 "Nah, let's not go to the friendly McDonalds tonight, I can't deal with the pressure."
Well, we hope that Sava! finds a new cultural hub in which to flourish. This just in: it's moved to Lubbock, TX, where the students of Texas Tech and Lubbock Christian University can absorb their exotic "courses." Who knows, maybe if they're successful they can break into the Waco market (I actually really like Waco. Mama & Papa B's BBQ every time).
Update: The restaurant owner says it's fake. Others say that he's just backpedaling. We'll let you decide, since that's good enough for major cable news channels.
(by Johnny McNulty)