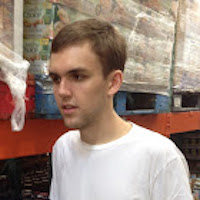 Filed by Bijan Samareh

|

Oct 07, 2015 @ 11:20am
A dildo selfie stick now exists, whether you like it or not. The design is simple—instead of a handle at the end of a stick, there's a dildo. The dildos are interchangeable, which is smart because the different screw-on dildo varieties will definitely be a powerful source of ancillary revenue. According to a video advertisement, it's supposed to be used for "capturing your O-face" right as you O(rgasm). The product has a Twitter account and a website, but it doesn't seem to be on sale yet. Maybe it's all a joke? It's hard to tell, though—the woman in the video makes a really serious B-face about her O-face (Business-like face, that is).