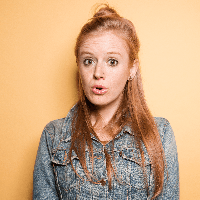 Filed by may wilkerson

|

Jul 08, 2016 @ 2:50pm
We don't know what caused this woman to want to terminate her marriage. (Did he clip his toenails in public? Spoil Game of Thrones? Tell her to "shh calm down, babe"?) We do know that she felt it was urgent enough that she needed to walk off her plane as it was readying for take-off, forcing 500 passengers to also disembark due to safety regulations.
The incident went down at Moscow's Vnukovo Airport on Monday, RT reports. According to witnesses, the woman kept saying "I am not in the mood to fly now" and demanded that flight attendants let her leave the plane.