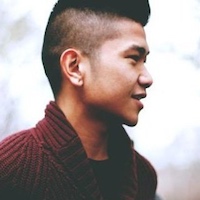 Filed by Keith Estiler

|

Mar 31, 2016 @ 2:44pm
A dude from Sacramento, California was so frustrated at people who kept having sex at the park outside his house, he decided to do something about it. The man, simply known as Marty, apparently decided to place a bunch of surveillance cameras on a light pole to catch these folks doing their dirty work.
In a video interview with Inside Edition posted this Thursday, Marty said, "I have seen and recorded probably 50 some sex events." Not only has Marty encountered people having sex on his CCTV cameras, but also the usual teenage debauchery: a guy with a doobie and teens drinking.