Someone in the land Down Under added a little something down under.
The 9-meter gnome lives in Frankston, Australia, along Melbourne's Peninsula Link freeway. It was only a matter of time before someone linked a penis along the Peninsula Link.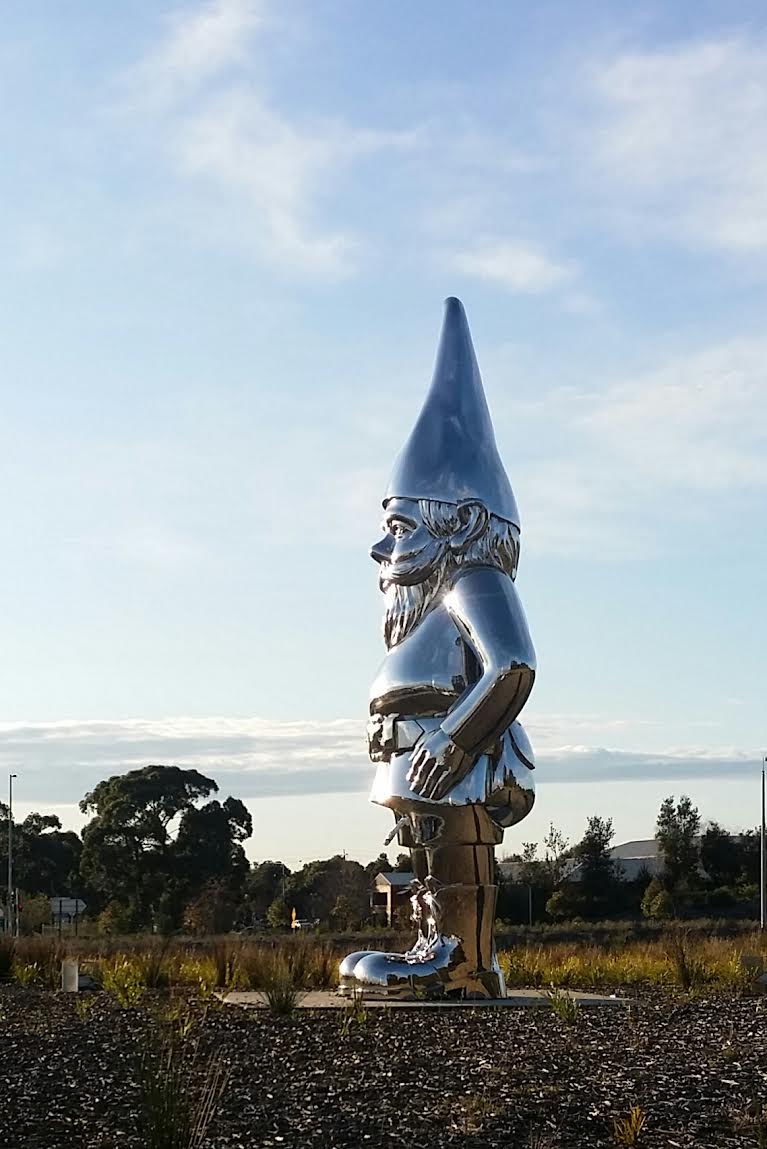 The statue, titled "Reflective Lullaby," has been criticized for being distracting to drivers with its shiny surface in the Australian sun. The latest addition makes it even more distracting with its phallic fanciness.