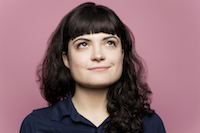 Filed by Jaime Lutz

|

Jul 08, 2016 @ 7:35pm
Daniel Rose went fishing with his family earlier this week, but his sister ended up catching a GoPro instead of a fish. Though the GoPro camera was destroyed, amazingly, Rose was able to recover the HD card from the camera and look at the last footage it took, which was nearly a year old. The footage shows how exactly the camera got lost to begin with—as well as a very lonely crab.
"I have made this video public so that it can be shared around so that hopefully the SD card and camera can be returned to its rightful owner!" Rose wrote in the YouTube caption. "The date of the original footage was 13/08/15 and it was found on 05/07/16."