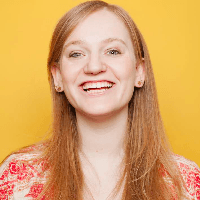 Filed by Orli Matlow

|

Jan 03, 2017 @ 12:08pm
Behold, the now notorious vandal behind the Hollywood sign's dope alteration has revealed himself, and it appears to be none other than Jesus(hands).
The merry prankster responsible for making the 90210 feel like 420 is said to be Zach Fernandez, who goes by "jesushands" on social media and in his film editing work. Californians welcomed 2017 with the iconic Hollywood sign joyfully adjusted to say "Hollyweed" in honor of recreational marijuana becoming legal in the state.
Ol' Jesushands is claiming responsibility, going for the glory at risk of being arrested for trespassing and vandalizing.
On Snapchat, J-Hands told his followers he was in the midst of a "mission," telling his fans to "keep an eye out."
Close inspection reveals that jesushands's name was in front of us all along, his handle written next to the heart on the second "e."
Praise be to Jesushands. He opened up our eyes, we saw the sign.