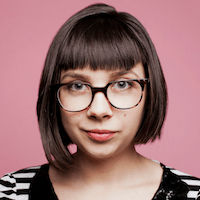 Filed by April Lavalle

|

May 20, 2016 @ 2:05pm
The website Dangerous Minds recently uncovered this old list of all the things that would qualify you for admission into an insane asylum in 1847. Good thing that was over 150 years ago, because if it were today, you probably wouldn't know anyone who isn't in the asylum.
This list of causes for admission is from the Aberdeen Lunatic Asylum in Scotland circa 1847, and in case you somehow don't meet any of the criteria listed above, there is also a "cause not ascertained" catchall that can get you admitted.