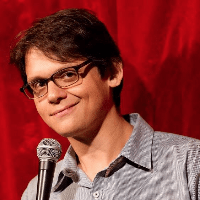 Filed by Matt Nedostup

|

Aug 21, 2015 @ 10:52am
If it were possible for Jared Fogle to look worse, this photo would do it.
This picture was uploaded to Twitter yesterday by a user called @BarstoolBigCat. It was taken at Sticky Fingers Ribhouse, a barbecue restaurant in Charleston, South Carolina. A few years ago, Jared Fogle came through town, and because nobody at the time knew what a sicko he was, the staff of the restaurant was all too happy to grab this sweet photo. Luckily, @BarstoolBigCat was able to immortalize it before Sticky Fingers very wisely took it down.