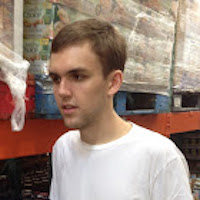 Filed by Bijan Samareh

|

Sep 18, 2015 @ 2:10pm
Gaby Scanlon, of Lancaster, England, had two of the famous "liquid nitrogen" cocktails at Oscar's Wine Bar for her 18th birthday celebration. All of a sudden, she "collapsed in agony" with "steam pouring from her mouth and nose." She had to be rushed to the hospital, where stomach was removed in order to save her life.
Liquid nitrogen is nitrogen gas cooled down to almost -200˚ Celsius, and it can cause cryogenic burns when it comes in contact with flesh or tissue. It also makes a cool smoking effect when poured into drinks, so naturally, gimmicky bars like to serve it. To serve it safely in a drink, however, the drink needs to sit for at least 10 seconds after the nitrogen has been poured. This allows it to turn into gas and warm up a bit.