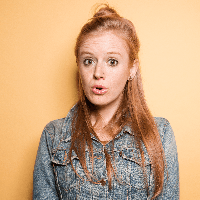 Filed by may wilkerson

|

Aug 31, 2016 @ 2:25pm
Instagram is great for making your vacation look as glamorous as possible and your friends super jealous, and Melina Roberge, 22, and Isabelle Lagacé, 28, were masters of the art. The duo recently spent two months on a worldwide luxury cruise, Instagramming the incredibly expensive trip to a jealous audience. That jealousy, however, quickly turned to schadenfruede when the two were arrested in Australia's largest-ever cocaine bust.
The two women from Quebec, Canada, were apprehended after landing in Sydney, Australia with 200 pounds of cocaine—about $30 million worth— in their suitcases. What made the bust international news instead of just Australian news, however, was the duo's ridiculously glamorous Instagram account.