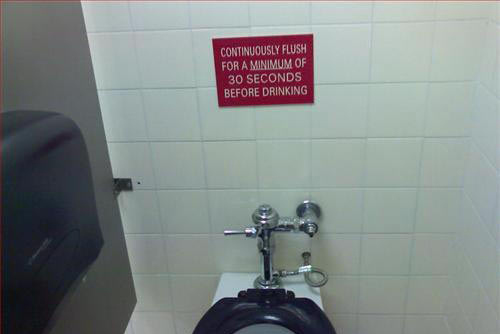 Pretty good advice. Fresh toilet water is infinitely tastier than 30-second old toilet water. 
In addition to being havens for cocaine sniffing bankers, masturbating homeless people and politicans looking for anonymous gay sex, public restrooms are magnets for signs made by assholes, insane people or just plain idiots. Here are the fourteen best that we were able to find without doing too much work. Enjoy!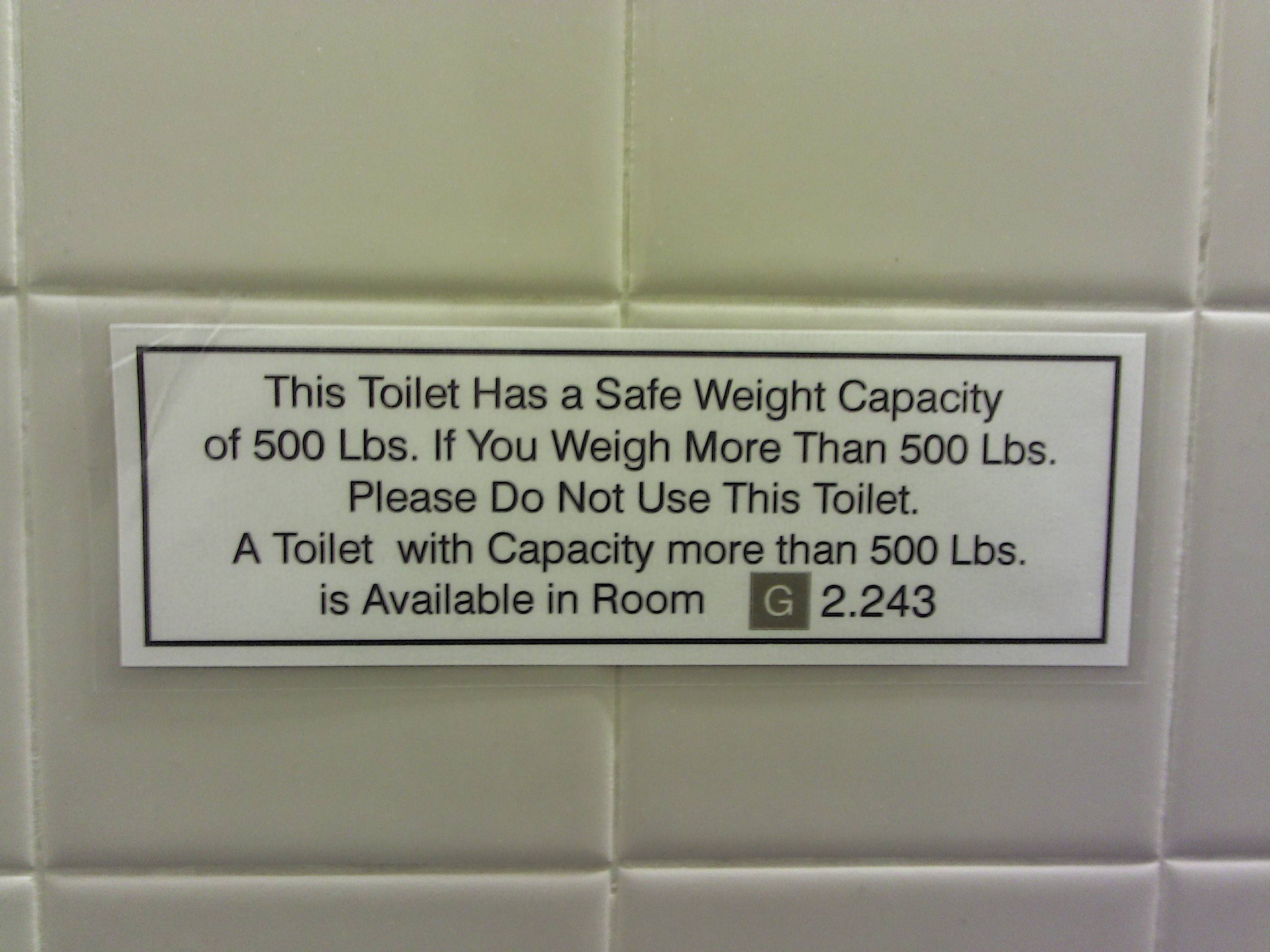 Enjoy your nightmares about Room G tonight.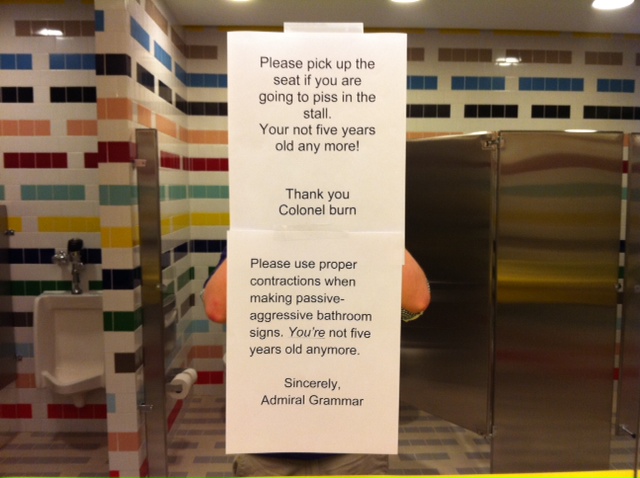 Incidentally, Admiral Grammar is the highest rank in the Grammar Nazi Army.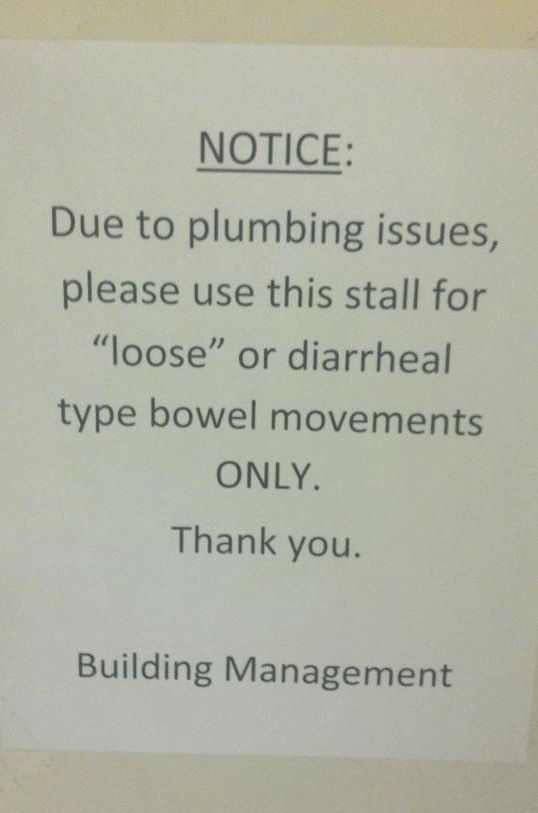 They really should leave out some complimentary Chipotle to aid in this endeavor.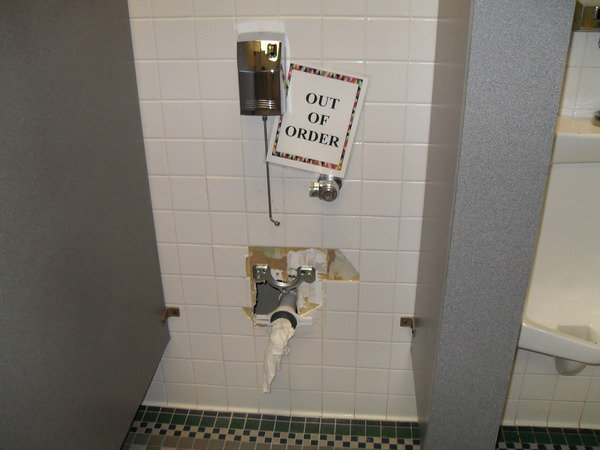 If you need this sign there is a 100% chance you don't know how to read it.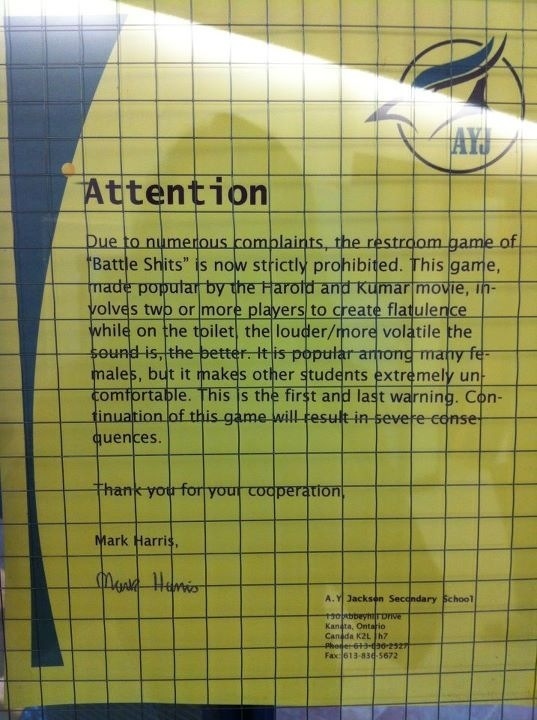 Why don't we just ban Harold and Kumar movies instead?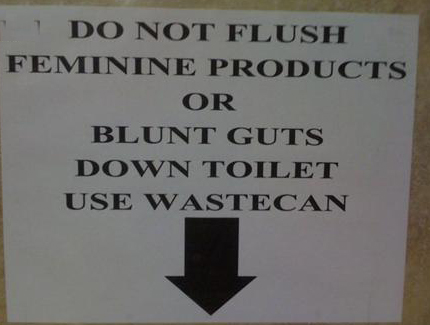 We aim to please, you aim too, at the wastecan, with your blunt guts, please.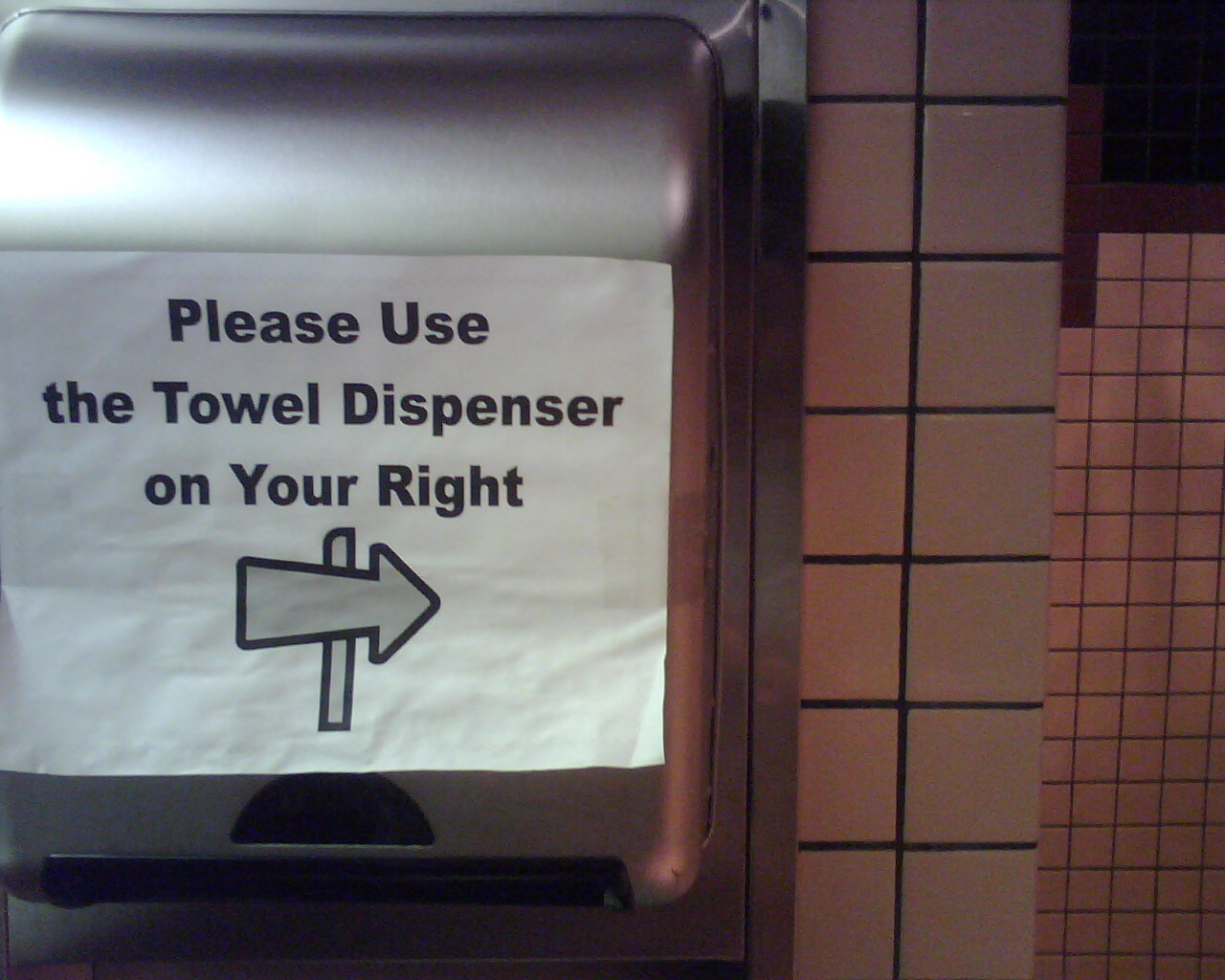 Oh, OK, we get it. This is one of those "there is no spoon" kind of things.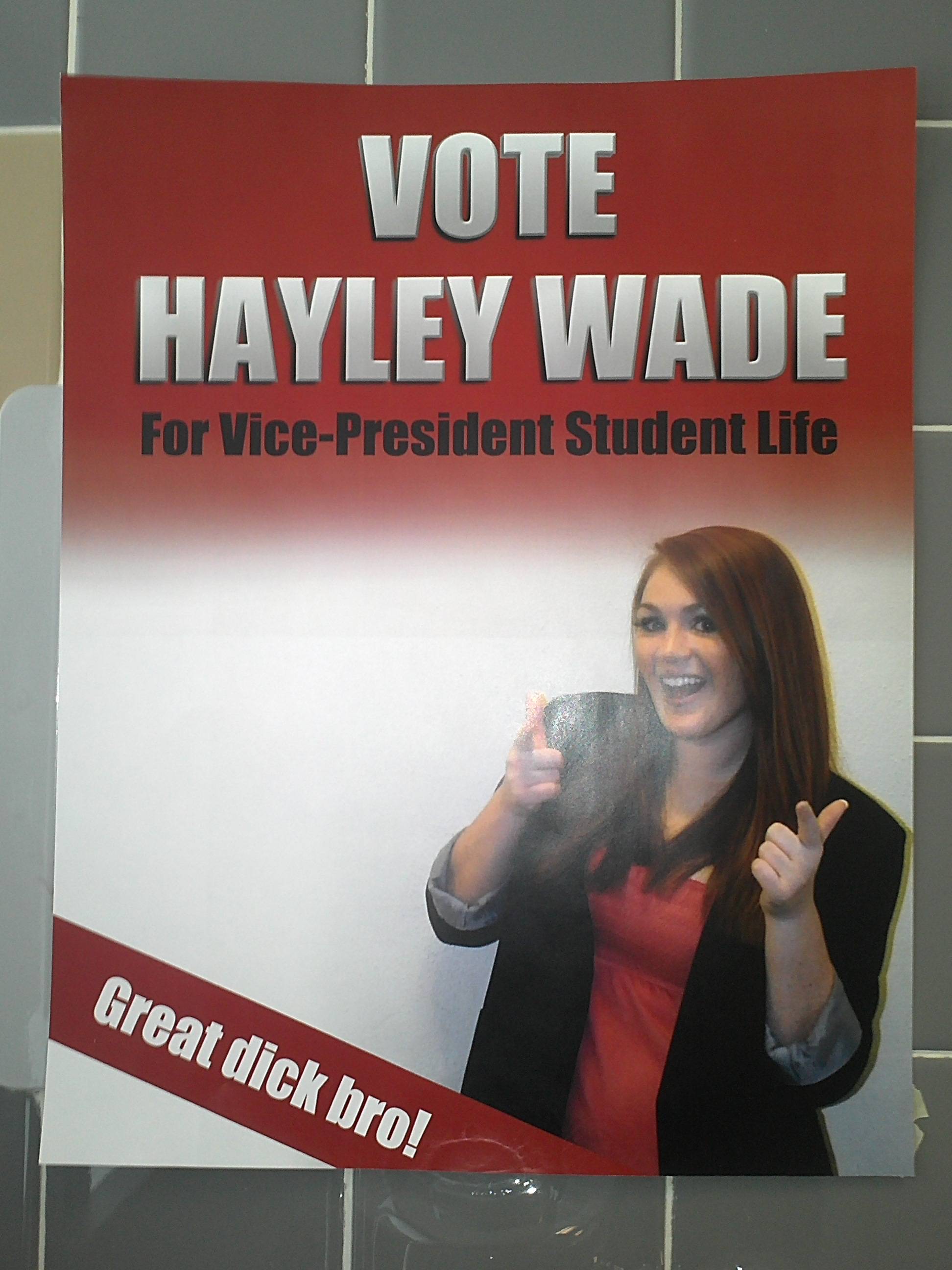 This may be the most comprehensive political platform ever devised.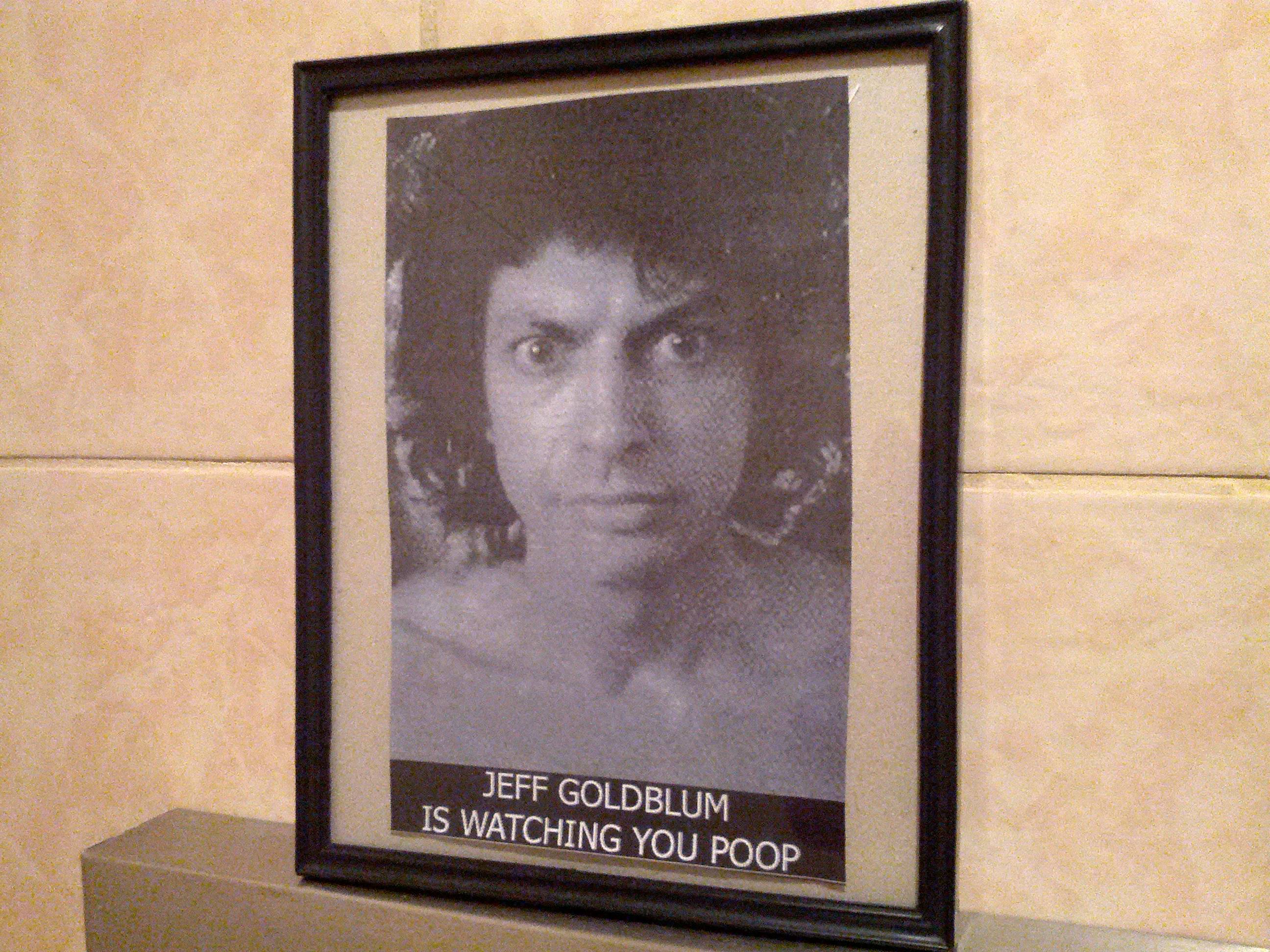 "When you gotta go you gotta go." (While I'm looking at you.)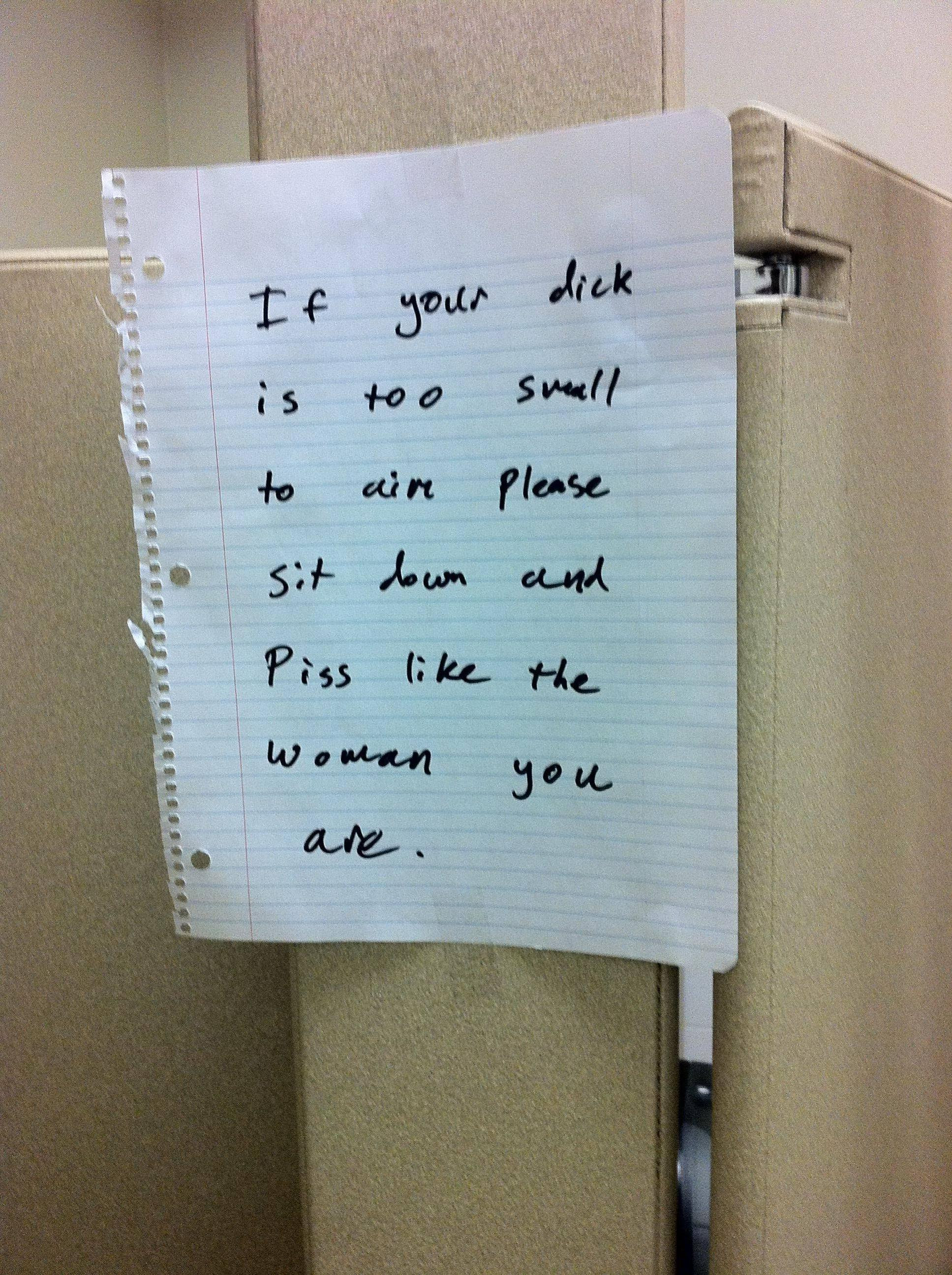 Whoa, now! We'll have you know that our woman dicks are very average in size.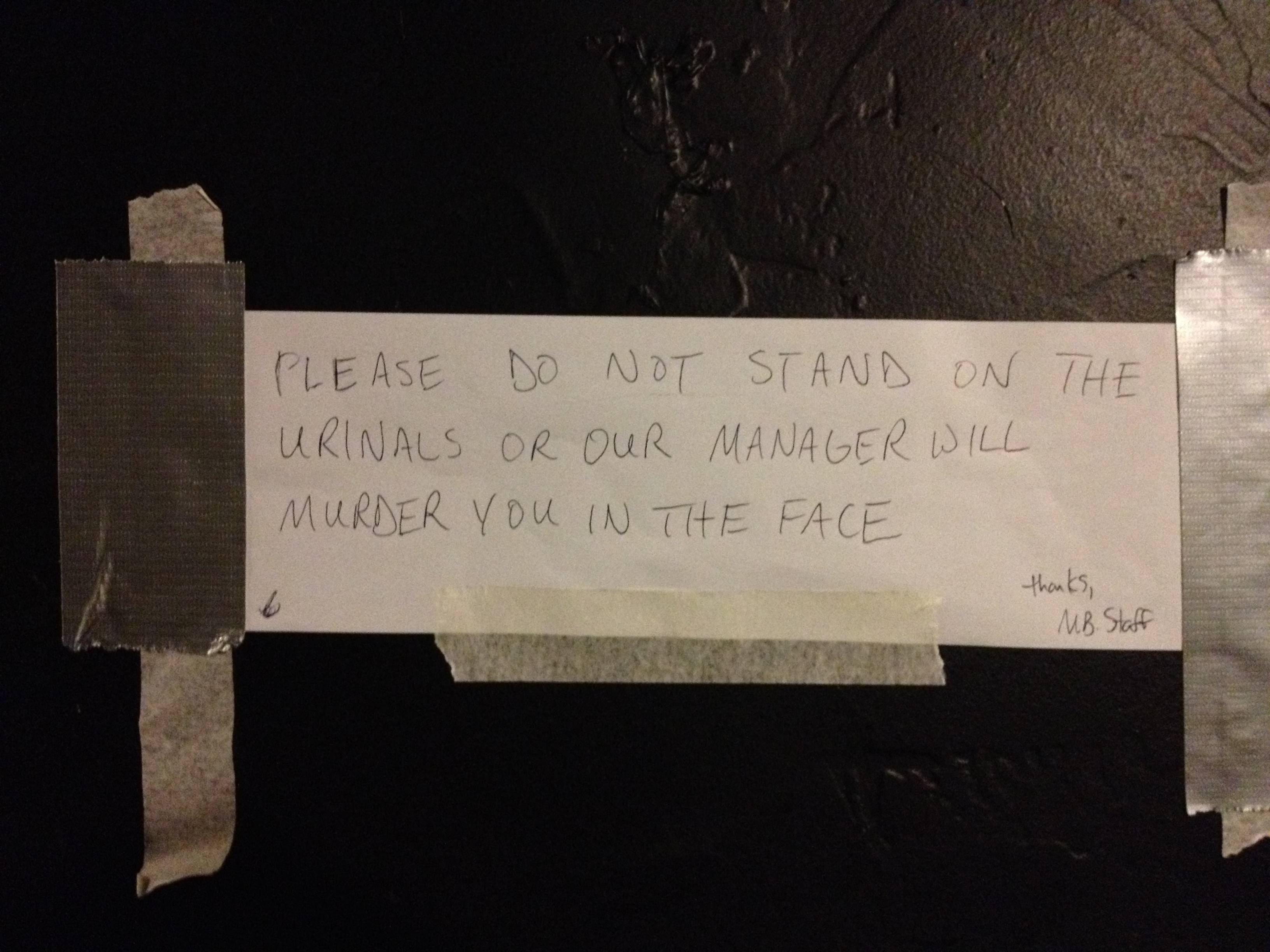 Not if we murder him in the face first.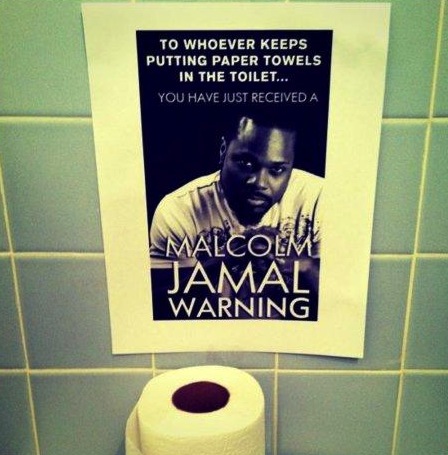 Easily his best role since The Cosby Show.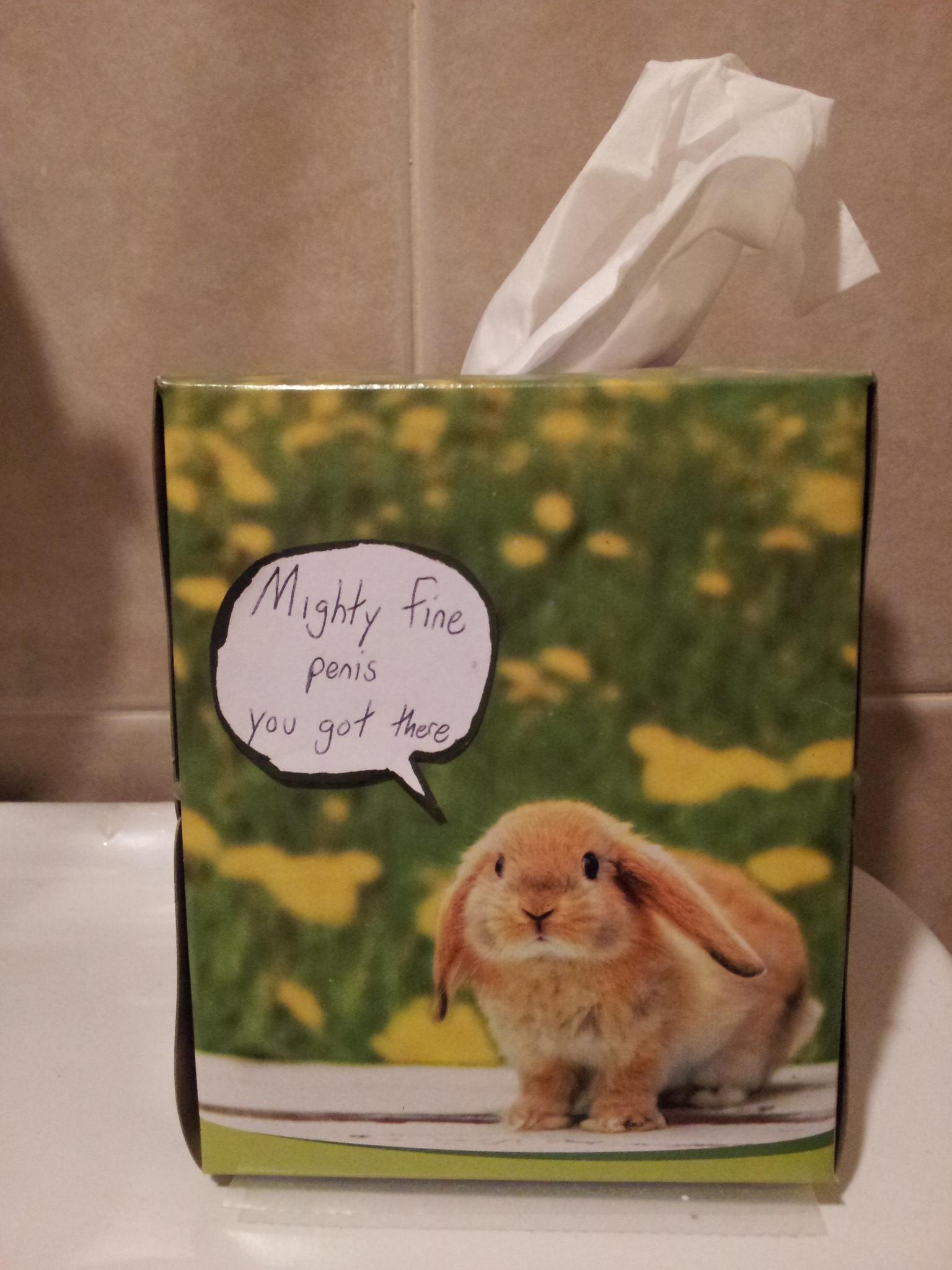 Aww shucks, bunny. Bet you say that to all the guys.
 


Just don't stand on it, because management may murder you in the face.